On May 31 and June 1, 1921, a systematic massacre of Blacks lasted more than sixteeen hours in Tulsa, Oklahoma. On June 1, 2021, US President Joe Biden became the first president of the US history to officially honor the victims and to promise changes. He was commemorating the 100th Anniversary in Tulsa, Oklahoma. During his remarks, he said that he was filling the silence that has lasted a century, raised the major problem of white supremacy in teh US, and announced initiatives to address racial injustice, racial inequalities, and economic bias againt the Blacks and Brown people in the US.
The Tulsa massacre became known as the single worst incident of racial violence in American history. Over the two days, heavily armed mobs of White Tulsans systematically attacked and killed Black Tulsans. The Whote mobs looted, robbed , destroyed, and burned down homes and businesses owned by the Blacks in the district of Greenwood, the most affluent Black community in the United States of America, at the time, known as the Black Wall Street. (See AfroAmerica Network: Remembering the Tulsa Black Massacre: 100 Years Later).
To mark the event, US President Joe Biden declared Monday 31, 2021 a day of remembrance and issued a proclamation, calling on Americans to "commit together to eradicate systemic racism and help to rebuild communities and lives that have been destroyed by it."
In the proclamation, President Biden recognized the detrimental role played by the US Government in "stripping wealth and opportunity from Black Communities" and urged all Americans to "commit together to eradicate systemic racism and help to rebuild communities and lives that have been destroyed by it."
"We honour the legacy of the Greenwood community and of Black Wall Street by reaffirming our commitment to advance racial justice through the whole of our government, and working to root out systemic racism from our laws, our policies, and our hearts ... I call upon the people of the United States to commemorate the tremendous loss of life and security that occurred over those 2 days in 1921, to celebrate the bravery and resilience of those who survived and sought to rebuild their lives again, and commit together to eradicate systemic racism and help to rebuild communities and lives that have been destroyed by it," Biden said in the proclamation.
President Biden also committed to addressing racial inequity in the US by "ensuring that infrastructure projects increase opportunity, advance racial equity and environmental justice and promote affordable access."
As planned, on Tuesday, June 1, 2021, President Biden visited Tulsa, gave remarks on the massacre, and met with survivors of the Tulsa Black Massacre of May 31-June 1, 1921. He also met and recognized the few survivors of the Tulsa Black massacre, including Viola Fletcher, 107, her sister Hughes Van Ellis, 100, and Lessie Benningfield Randle, 106, also known as Mother Randle.
Below are extracts from President Joe Biden's remarks on June 1, 2021, in Tulsa:
"For much too long, the history of what took place here was told in silence, cloaked in darkness,"
"I have come here to help fill the slience. Because in slience, wounds deepen. And only - as painful as it is - only in remembrance do wounds heal. We just have to choose to remember."
"But just because history is silent, it doesn't mean that it did not take place. And while darkness can hide much, it erases nothing. It erases nothing. Some injustices are so heinous, so horrific, so grievous, they can't be buried, no matter how hard people try."
"Untold bodies dumped into mass graves. Families, who at the time, waited for hours and days to know the fate of their loved ones, are now descendants who have gone 100 years without closure.
"My fellow Americans, this was not a riot. This was a massacre... among the worst in our history, but not the only one. And for too long, forgotten by our history. As soon as it happened there was a clear effort to erase it from our memory -- our collective memories"
"We must not give hate a safe harbor. As I said in my address to the joint session of Congress, according to the intelligence community, terrorism from white supremacy is the most lethal threat to the homeland today. Not ISIS. Not al Qaeda. White supremacists."
"We can't just choose to learn what we want to know and not what we should know. We should know the good, the bad, the everything. That's what great nations do".
"There's greater recognition that for too long we've allowed a narrow, cramped view of the promise of this nation to fester -- the view that America is a zero-sum game, where there's only one winner. 'If you succeed, I fail.' 'If you get ahead, I fall behind.' 'If you get a job, I lose mine.' And maybe worst of all: 'if I hold you down, I lift myself up.' Instead of: 'if you do well, we all do well,'"
---
Advertisement

For more on Legs of Tornado: The Human Who Outran the Wind, Visit the site Legs of Of Tornado, here
---
Advertisement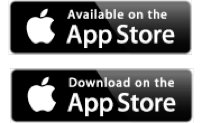 AroniSmartIntelligence, the leading tool for Advanced Analytics, Machine Learning, Neural Network, & Data Science
Statisticians, Data Scientists, Business and Financial Analysts, Savvy Investors, Engineers, Researchers, Students, Teachers, Economists, Political Analysts, and most of the practitioners use Advanced Analytics to answer questions, to support informed decision making or to learn.
AroniSmartIntelligence™ is a leading Advanced Analytics, Machine Learning and Data Science tool, with optimized cutting edge Statistics models, Econometrics, Neural Network Analytics, Big Data and Text Analytics.
AronismartIntelligence™ includes modules covering Machine Learning and Big Data mining, Unstructured Text Analysis, Sentiment and Emotion Analytics, Bayesian Statistics, Neural Network Models, and other advanced analytics.
@2021 AroniSoft LLC
For More on AroniSoft LLC and AroniSmart products click here
---