On May 31 and June 1, 1921, a systematic massacre of Blacks lasted more than sixteeen hours in Tulsa, Oklahoma. The massacre became known as the single worst incident of racial violence in American history. Over the two days, heavily armed mobs of White Tulsans systematically attacked and killed Black Tulsans. The Whote mobs looted, robbed , destroyed, and burned down homes and businesses owned by the Blacks in the district of Greenwood, the most affluent Black community in the United States of America, at the time, known as the Black Wall Street. On May 28, 2021, the oldest living survivors, including Viola Fletcher, 107, her sister Hughes Van Ellis, 100, and Lessie Benningfield Randle, 106, also known as Mother Randle were among the mass of people who gatherered in Tulsa, to attend the Black Wall Steet Legacy Festival 2021.
During the Tulsa Black massacre, it was estimated that 300 people were killed and thousands, left homeless. The entire Black Community, widely a symbol of the achievements and possibilities of the Black ingenuisity, hard work, creativity, and savvy business acumen was devastated, in just two days. Now, hundred years later, the US is facing the legacy of the most tragic event, and what to do, to address that horrible legacy.
The massacre started when a Black man was accused of assaulting a white woman. Under the uproven allegations, armed white mobs attacked and shot Blacks, systematically looted, destroyed and set abrase their homes and businessess buildings, block by block. It is estimated that more than 1,000 buildings belonging to Black owned businesses were destroyed. The sixteen hours of massacring Blacks and destroying the Black community on May 31 and June 1, 1921, ended only when National Guardsmen were brought in by the Governor. An official report later claimed that only 23 Blacks, and 16 Whites were killed. More realistic estimates put the number of people killed to more than 300 people, most of them Blacks. Tulsa White political and business leaders and the judicial system covered the massacres and, rather blamed the Black community. To date, no murderer has been charged for the Tulsa Black massacre.
---
Advertisement

For more on Legs of Tornado: The Human Who Outran the Wind, Visit the site Legs of Of Tornado, here
---
To mark the event, US President Joe Biden declared Monday 31, 2021 a day of remembrance and issued a proclamation. In the proclamation, President Biden recognized the detrimental role played by the US Government in "stripping wealth and opportunity from Black Communities" and urged all Americans to "commit together to eradicate systemic racism and help to rebuild communities and lives that have been destroyed by it."
"I call upon the people of the United States to commemorate the tremendous loss of life and security that occurred over those 2 days in 1921, to celebrate the bravery and resilience of those who survived and sought to rebuild their lives again, and commit together to eradicate systemic racism and help to rebuild communities and lives that have been destroyed by it," Biden said in the proclamation.Biden declared Monday a day of remembrance, calling on Americans to "commit together to eradicate systemic racism and help to rebuild communities and lives that have been destroyed by it."
President Biden also committed to addressing racial inequity in the US by "ensuring that infrastructure projects increase opportunity, advance racial equity and environmental justice and promote affordable access."
On Tuesday, President Biden plans to visit Tulsa, give a speech on the massacre, and meet with survivors of the Tulsa Black Massacre of May 31-June 1, 1921
---
Advertisement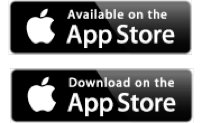 AroniSmartIntelligence, the leading tool for Advanced Analytics, Machine Learning, Neural Network, & Data Science
Statisticians, Data Scientists, Business and Financial Analysts, Savvy Investors, Engineers, Researchers, Students, Teachers, Economists, Political Analysts, and most of the practitioners use Advanced Analytics to answer questions, to support informed decision making or to learn.
AroniSmartIntelligence™ is a leading Advanced Analytics, Machine Learning and Data Science tool, with optimized cutting edge Statistics models, Econometrics, Neural Network Analytics, Big Data and Text Analytics.
AronismartIntelligence™ includes modules covering Machine Learning and Big Data mining, Unstructured Text Analysis, Sentiment and Emotion Analytics, Bayesian Statistics, Neural Network Models, and other advanced analytics.
@2021 AroniSoft LLC
For More on AroniSoft LLC and AroniSmart products click here
---