In the last few weeks, African dictators have activated major shakeups of their country's military,  with firings,  forced retirements, dismissals, and reshuffles of the military leadership.  Three of the African dictators made the latest shakeups on August 31, 2023.  The three dictators are Uganda's Yoweri Museveni, Cameroon's Paul Biya, and Rwanda's Paul Kagame.  Those three are among  Africa's longest-reigning dictators  who quickly enacted fresh appointments, retirements of generals and high ranking officers,   and reshuffles within the military and the police.  The reshuffles come following a successful military coup against Gabon's dictator Ali Bongo Ondimba and the rising coups and coup attempts against dictators, oligarchs and family dynasties in Africa. 
 In fact, after almost 3 decades of respite, apart from a few here and there, waves of military coups and coup attempts have returned in Africa, again.  
The latest military shakeups  in Rwanda, Gabon, and Uganda  came following or as  the military coup against Gabon's Ali Bongo was going on (Africa - Gabon: African Dictators in 2023; Ali Bongo Ondimba of Gabon Down, More to Go. Who is Next?). The reshuffles  appear also coordinated.
In fact, following the reshuffles in Rwanda and Cameroon, meetings of Rwanda's chief of defense staff - Lt Gen Mubarakh Muganga,  the United Arab Emirates (UAE) ambassador to Rwanda  - Hazza AlQahtani, and the defense military attaché of Cameroon - Colonel  JE ACHU, were  held in Kigali, Rwanda to discuss ways "to enhance defense cooperation between their respective countries". (see: Rwanda: Facing Risks of a Military Coup and Sanctions from the US, EU, and UN, Rwanda's Paul Kagame Further Purges Rwandan Defense Forces Military Leadership)
On August 31, 2023, Ugandan dictators Yoweri Museveni forced 11 generals into retirement, making a total of 110 senior officers forced into retirement in a week.  The other 99 Senior army officers forced into retirement less than a week earlier are from the rank of Major to Colonel.
Among the generals forced into retirement is General Kale Kayihura,  reportedly close to Paul Kagame  and who has been accused of infiltrating the Ugandan army with the agents from the Rwandan Directorate of Military Intelligence (DMI) and killing or abducting Rwandan opposition members  and refugees.
In 2018, General Kale Kayihura, then the head of the Uganda's Uganda Police Force(UPF),  was arrested and charged with many crimes and failures including   aiding and abetting the kidnappings of Rwandan refugees who were forcefully repatriated back to Rwanda or were made disappear. 
On 13 September 2019,  the US Department of the Treasury  imposed sanctions against General Kale Kayihura for gross violation of Human rights as  the head of Uganda Police Force (UPF). 
---
Advertisement
Get the following books on Amazon: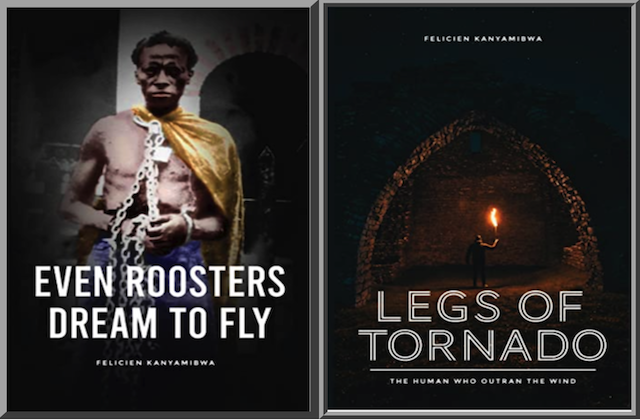 Even Roosters Dream to Fly: The Epic of a German White Catholic Priest and Manzi, a Freedom Fighter and a Mythological King of Rwanda
Legs of Tornado: The Human Who Outran the Wind, an African tale about a human from a humble upbringing who outran the wind, defeated evil spirits, overcame his fate, became a respected clan chief, and triumphed ever after
Even Roosters Dream to Fly along with Legs of Tornado are also available on Amazon worldwide and soon to several other platforms:
For more on the book, the author, the inspiration of the stories, Visit the author website here
---
On-going Purging of Potential Military Opponents and Suspected Coup Attempt Supporters.
The stakes are high and some African leaders, especially those labelled dictators, are already preparing for potential coups against their reign, readying and organizing their close associates and family members for the worst scenarios.  (see here: Africa - Gabon: African Dictators in 2023; Ali Bongo Ondimba of Gabon Down, More to Go. Who is Next?).
To get ready, some dictators have decided to work together in preparation for their succession (See  here: Kleptocrat Dictators, Sons and Daughters).
Like Paul Biya, Yoweri Museveni, and  Paul Kagame, Are Other  African Dictators Getting  Ready, to avoid the fate of Ali Bongo Odimba 
With Ali Bongo Ondimba,  gone, the key questions  remain:
Are African dictators, including Cameroon's Paul Biya, Uganda's Yoweri Museveni, and Rwanda's  Paul Kagame getting ready?
Who is next among the remaining dictators, especially those mentioned in our past reports  to meet the fate of  Ali Bongo Ondimba (

here Africa: African Dictators of 2021; 3 Down, More to Go)
AfroAmerica Network is still following the dynamics  will give report on developments
@AfroAmerica Network 2023
---
Advertisement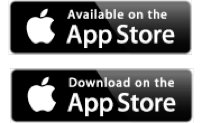 AroniSmartIntelligence, the leading tool for Advanced Analytics, Machine Learning & Data Science
Statisticians, Data Scientists, Business and Financial Analysts,  Savvy Investors, Engineers, Researchers,  Students, Teachers, Economists, Political Analysts,  and most of  the practitioners use Advanced Analytics to answer questions, to support informed  decision making or to learn.
AroniSmartIntelligence™ is a leading Advanced Analytics, Machine Learning and Data Science tool, with optimized cutting edge Statistics models, Econometrics, Big Data and Text Analytics.
AronismartIntelligence™ includes modules covering Machine Learning,  Big Data mining, Bayesian Statistics, Neural Network Models, Unstructured Text Analysis, Sentiment and Emotion Analytics,  and other advanced analytics.
---