This year more  African dictators have been deposed or challenged.  The latest to be deposed is  Ali Bongo Ondimba of Gabon, 64, born in 1959 and dictator since 2009.  On Wednesday October 30, 2023, senior Gabonese military officers appeared on television and declared that they have made a decision to overthrow Gabon dictator Ali Bongo Ondimba. The coup happened after  the state election body announced  that Ali Bongo had won a third term, in an controversial election the opposition described as a 'fraud orchestrated' by the ruling party..
 The announcement of the coup was celebrated by people in streets across Gabon, with putschists mixing with manifests in the capital Libreville and people marching in other cities, including Port-Gentil,  Lambaréné, and Franceville.
    
    Following the coup announcement, Brice Oligui Nguema declared that the soldiers were meeting  and would soon decide on the new leader of Gabon. Brice Oligui Nguema is the leader of the elite Republican Guard and a cousin of the dictator  Ali Bongo.  Brice Oligui Nguema was later  declared the new leader of Gabon. 
    
    Gabon's coup leaders have put  President Ali Bongo Ondimba, surrounded by medical doctors due his deteriorating health,  and his family members under house arrest. One of his sons,  Noureddin Bongo Valentin, a  close adviser and alleged heir to power, has been arrested for "treason",  embezzlement, corruption and falsifying the president's signature, among other allegations, along with  the chief of staff Ian Ghislain Ngoulou, two other presidential advisers  and the two top officials in the ruling Gabonese Democratic Party (PDG).
---
Advertisement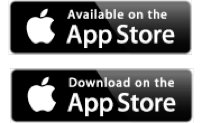 AroniSmartIntelligence, the leading tool for Advanced Analytics, Machine Learning & Data Science
Statisticians, Data Scientists, Business and Financial Analysts,  Savvy Investors, Engineers, Researchers,  Students, Teachers, Economists, Political Analysts,  and most of  the practitioners use Advanced Analytics to answer questions, to support informed  decision making or to learn.
AroniSmartIntelligence™ is a leading Advanced Analytics, Machine Learning and Data Science tool, with optimized cutting edge Statistics models, Econometrics, Big Data and Text Analytics.
AronismartIntelligence™ includes modules covering Machine Learning,  Big Data mining, Bayesian Statistics, Neural Network Models, Unstructured Text Analysis, Sentiment and Emotion Analytics,  and other advanced analytics.
---
Ali Bongo: One of African Dictators Who Have Mattered.
Ali Bongo Ondimba of Gabon, 64, has been  dictator since 2009.  After being groomed by his father for years, he took over power after his father died.  Him and his father's reign have been in  power for almost 56 years.
 
Since inheriting the  throne from his father, he  has held onto power with an iron grip. However, he has rarely been seen in public over the recent years, and on accasion, with signs of deteriorating health. He is believed to have mostly spend time in hospitals  outside the country and slowly appointing, to high positions, people who would  protect interests of his relatives  and his and his later father Omar Bongo's legacy after him. 
One of them is Rose Christiane Ossouka Raponda.  Rose Christiane Ossouka Raponda was appointed Defense Minister of Gabon by Ali Bongo Ondimba  February 12, 2019, after the failed coup in January 2019.
She has been serving as the Vice President of Gabon since January 2023 , after serving as the Prime Minister of Gabon since 16 July 2020  ( See Gabon: Christiane Raponda, First Woman Appointed Prime Minister).
Meanwhile, it was reported that Rose Christiane Ossouka Raponda was also working with  Ali Bongo Ondimba to groom  his  son  Noureddin Bongo Valentin as the next heir to the throne.
 Ali Bongo Ondimba's actions are a reminder of what most dictators across Africa have been doing. Some ruthless African dictators have been getting ready for their fate (see here AfroAmerica Network: African Dictators) .
   
With Ali Bongo gone, the key questions now are:
©2023 AfroAmerica Network
---
Advertisement
Get the following books on Amazon: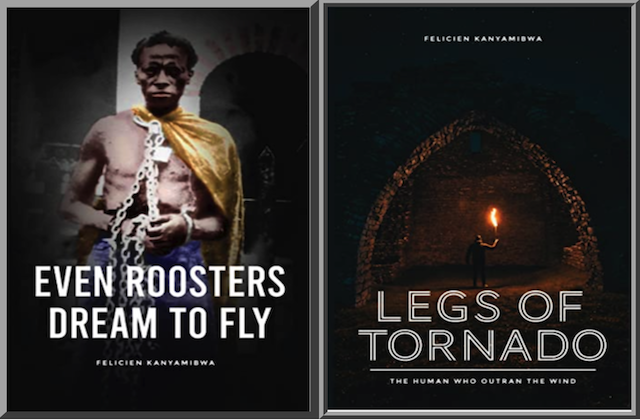 Even Roosters Dream to Fly: The Epic of a German White Catholic Priest and Manzi, a Freedom Fighter and a Mythological King of Rwanda.
Legs of Tornado: The Human Who Outran the Wind, an African tale about a human from a humble upbringing who outran the wind, defeated evil spirits, overcame his fate, became a respected clan chief, and triumphed ever after.
Even Roosters Dream to Fly along with Legs of Tornado are also available on Amazon worldwide and soon to several other platforms:
For more on the book, the author, the inspiration of the stories, Visit the author website here
---