American Serena Williams, six-time World woman tennis champion and 23-time Grand Slam champion has announced that she plans to retire after the upcoming 2022 US Open. She said that she would like to focus on her family and pursuit other goals and ventures.

Serana Williams, 40, announced her retirement in a post on Instagram, with a cover picture showing her on the September issue of Vogue magazine.
Over the last years, she may have been looking forward to the semi-final and the final wins, that will allow her to claim a record-tying 24th Grand Slam singles title, then retire. However, in these years, Serena Williams has been dealing with health issues, after being a mother.
Since 2016, she unsuccefully tried to win just one grand slam to equal Margaret Court's all-time record of 24 grand slam singles titles. In 2017 she won Australian Open, her 23, while eight weeks pregnant with her daughter. She had to go through but an emergency C-section to give birth and, later developed a pulmonary embolism which left her laying in bed for six weeks.

In the following tournaments, she often dealt with sudden health conditions, after a good start, and had to withdraw or to lose the games. This happened especially during 2021 Wimbledon, where, after a very good start, she gave up in the first round due to a leg injury.
The signs of of her retirement have been increasingly showing. She had slowly started moving to new business ventures, including the foundation of Serena Ventures, a venture capital firm focusing on companies created by women and people of color, and to fashion and cosmetics marketing.

---
Advertisement
Get the following books on Amazon: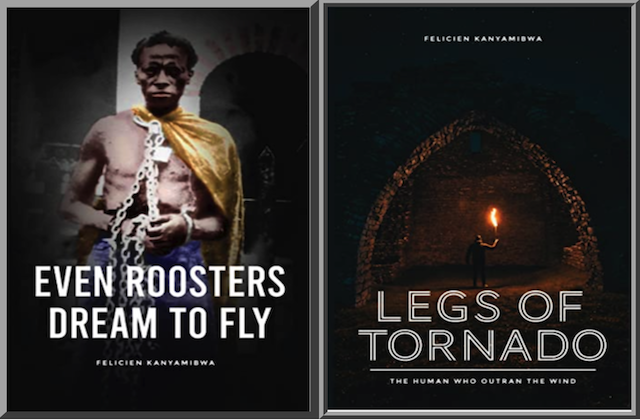 Even Roosters Dream to Fly: The Epic of a German White Catholic Priest and Manzi, a Freedom Fighter and a Mythological King of Rwanda.
Legs of Tornado: The Human Who Outran the Wind, an African tale about a human from a humble upbringing who outran the wind, defeated evil spirits, overcame his fate, became a respected clan chief, and triumphed ever after.
Even Roosters Dream to Fly along with Legs of Tornado are also available on Amazon worldwide and soon to several other platforms:
For more on the book, the author, the inspiration of the stories, Visit the author website here
---
Serena Williams has also insisted that she wants to focus on being a mom, spend more family time with her daughter, Olympia, and her husband, Reddit founder Alexis Ohanian, and potentially expand her family.
When she retires after 20 years of dominating Women's tennis, Serena WIlliams will leave a historic legacy, that includes the 23 Grand Slam wins, perhaps 24 if she wins the 2022 US Open. She has also inspired many young girls, women, and people of color to dream big and reach higher goals.
Commenting on Serena's decision to retire, World number 11 Coco Gauff, 18, said that Serena Williams was "the reason why I play tennis" and her legacy will "inspire many more generations."
Serena Williamsn will also be remembered for speaking out against racism, pushing for gender parity and equal prize money.
Regarding inspiring women, she wrote: "I'd like to think that thanks to opportunities afforded to me, women athletes feel that they can be themselves on the court. They can play with aggression and pump their fists. They can be strong yet beautiful. They can wear what they want and say what they want and kick butt and be proud of it all."
During US Open 1999 in New York, Serena Williama, then aged just 17, won first Grand Slam singles title, beating world number four Monica Seles in the quarter-finals, then second-ranked Lindsey Davenport in the semi-finals and ultimatelly the world number one Martina Hingis in the final.
However, being humble, Serena Williams is not looking forr "some ceremonial, final on-court moment" at the 2022 US Open.
Go Serena!!!
---
Advertisement
AroniSmartIntelligence™, the leading tool for Advanced Analytics, Machine Learning & Data Science
Statisticians, Data Scientists, Business and Financial Analysts, Savvy Investors, Engineers, Researchers, Students, Teachers, Economists, Political Analysts, and most of the practitioners use Advanced Analytics to answer questions, to support informed decision making or to learn.
AroniSmartIntelligence™ is a leading Advanced Analytics, Machine Learning and Data Science tool, with optimized cutting edge Statistics models, Econometrics, Big Data and Text Analytics.
AronismartIntelligence™ includes modules covering Machine Learning and Big Data mining, Unstructured Text Analysis, Sentiment and Emotion Analytics, Bayesian Statistics and other advanced analytics.
---