Budapest, Hungary is hosting the track and field  2023 World Athletics Championships on August 19–27, 2023.  On August 20, 2023 USA's Noah Lyles won the 100m, and is a favorite to win the 200m final. If he wins the 200m gold, he will  become the first man since Usain Bolt to win both the 100m and 200m at a World Athletics Championships. 
 Noah Lyles,  26-year-old  from the US, has won the gold-medal for 200 m twice in World Championships.  In Budapest, he was competing for the 100m for the first time. He beat the next competitor  Letsile Tebogo,   20-year-old  from Botswana,  by five hundredths, with  a personal-best of  9.83 seconds. Letsile Tebogo became  the first African man to win a world 100m medal.   Zharnel Hughes from Great Britain, won the Bronze Medal.
Noah Lyles's win was a come-from-behind victory, having trailed behind the teammate and early leader Christian Coleman, 2019 world champion.
As the competitors were getting closer to the finishing line, Coleman was overtaken by Noah Lyles, Letsile Tebogo, Zharnel Hughes, and Jamaica's Oblique Seville.
Other exciting athletic competitions on August 20, 2023, include Women's Heptathlon,  Men's 10,000m final and the Mixed 4x400m relay, with the following winners:
---
Advertisement
---
Women Heptathlon
 Katarina Johnson-Thompson, 30-year-old,  won the  heptathlon title following thrilling 800m race.  The win, when only 2 consecutive PBs in Javelin and the 800m were needed,  earned her the world title for the second time in her career.
Women's 10,000m
All the top winners came from Ethiopia, Africa:
Gold: Gudaf Tsegay -  31:27.18;
Silver: Letesenbet Gidey  -  31:28.16;
Bronze: Ejgayehu Taye -  31:28.31. 
---
Advertisement
Get the following books on Amazon:
 Even Roosters Dream to Fly: The Epic of a German White Catholic Priest and Manzi, a Freedom Fighter and a Mythological King of Rwanda.
Legs of Tornado: The Human Who Outran the Wind, an African tale about a human from a humble upbringing who outran the wind, defeated evil spirits, overcame his fate, became a respected clan chief, and triumphed ever after.
Even Roosters Dream to Fly along with Legs of Tornado are also available on Amazon worldwide and soon on several other platforms:
For more on the book, the author, the inspiration of the stories, Visit the author website here
Check the Book Video trailer of Even Roosters Dream to Fly, here
---
Men's 10,000m final
The Gold medal winner is Joshua Cheptegei, 26-year-old, from  Uganda,  scoring three wins in  a row. He raced against and held off Selemon Barega, from Ethiopia, in a sprint around the final bend to the finish line. He was filled by Daniel Simiu Ebenyo, from Kenya.
Gold: Joshua Cheptegei - 27:51.42;  
Silver: Daniel Simiu Ebenyo  - 27:52.60;
Bronze: Selemon Barega  - 27:52.72 
---
Advertisement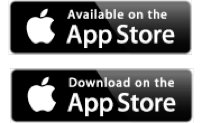 AroniSmartIntelligence, the leading tool for Advanced Analytics, Machine Learning, Neural Network, & Data Science
Statisticians, Data Scientists, Business and Financial Analysts,  Savvy Investors, Engineers, Researchers,  Students, Teachers, Economists, Political Analysts,  and most of  the practitioners use Advanced Analytics to answer questions, to support informed  decision making or to learn.
AroniSmartIntelligence™ is a leading Advanced Analytics, Machine Learning and Data Science tool, with optimized cutting edge Statistics models, Econometrics, Big Data and Text Analytics.
AronismartIntelligence™ includes modules covering Machine Learning and Big Data mining, Unstructured Text Analysis, Sentiment and Emotion Analytics, Bayesian Statistics and other advanced analytics.
@2023 AroniSoft LLC
For More on AroniSoft LLC andAroniSmart products click here
---