African presidents and dictators have started to leave Washington, DC  after  attending the US - Africa Summit convened by US President Joe Biden.  50 invitees attended, including 49 African top leaders and the leader of African Union. As predicted, the summit focused on the partnership of the US with Africa, security, democracy in Africa, and the rising influence of other world powers, especially China, in Africa. Meanwhile, aside the event, comments by Rwanda's Paul Kagame warning  the US  leaders against  bullying him on the case of Paul Rusesabagina have raised other African leaders' eyebrows.
The summit was held from Tuesday, December 13, 2022 to Thursday, December 15, 2022.  Before the meeting, the White House, emphasized that "The Summit will demonstrate the United States' enduring commitment to Africa, and will underscore the importance of U.S.-Africa relations and increased cooperation on shared global priorities.
Africa will shape the future — not just the future of the African people, but of the world. Africa will make the difference in tackling the most urgent challenges and seizing the opportunities we all face." (here USA-Africa: Joe Biden Convenes US-Africa Summit - US Partnership with Africa, DRC - Rwanda Conflict, Democracy to Dominate).
The main areas covered were the following:
Ties among the American and African people, with the establishment of the President's Advisory Council on African Diaspora Engagement in the United States (PAC-ADE)  and the Young African Leaders Initiative (YALI) Expansion.  PAC-ADEC mission is to advance equity and opportunity for the African Diaspora in the United States and strengthen cultural, social, political, and economic ties between African communities, the global African Diaspora, and the United States.  YALI  will promote the diverse young African women and men to succeed economically and  drive transformational change in their communities, countries, and continent;
 Global Governance and Diplomatic Engagement, which includes supporting the African Union to join the G20 as a permanent member and planned travels to Africa by President Joe Biden and Vice-President Kamala Harris.
Trade, Investment, and Inclusive Economic Growth;
Technology and Innovation;
Health, Food security, and Climate Change; 
Democracy and Governance.
With all these initiatives, President Joe Biden proposed billions of dollars' worth of U.S. investments in Africa.
The increasing involvement of China in Africa was an elephant in the room, but the mention of China was missing in dicussions and remarks. 
After the summit, as the leaders were leaving, some incidents happened, including the controversial remarks by Rwandan dictator Paul Kagame claiming that the US government was trying to bully him and that he will not accept it.
Paul Kagame was given a chance to address the summit, along with Mozambique's President Filipe Nyusi , Niger's Mohamed Bazoum , Senegal's president and current head of the African Union Macky Sall, and Somalia's Hassan Sheikh Mohamud. His controversial comments came in a side meeting. 
---
Advertisement
Get the following books on Amazon: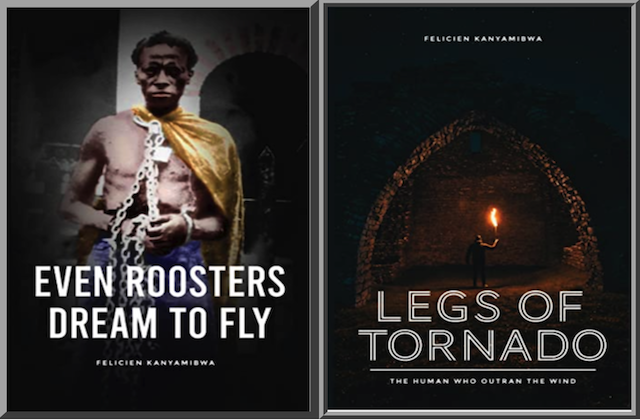 Even Roosters Dream to Fly: The Epic of a German White Catholic Priest and Manzi, a Freedom Fighter and a Mythological King of Rwanda
Legs of Tornado: The Human Who Outran the Wind, an African tale about a human from a humble upbringing who outran the wind, defeated evil spirits, overcame his fate, became a respected clan chief, and triumphed ever after
Even Roosters Dream to Fly along with Legs of Tornado are also available on Amazon worldwide and soon to several other platforms:
For more on the book, the author, the inspiration of the stories, Visit the author website here
---
Don't Bully Us, Make an Invasion and Overrun the Country if You Can: Paul Kagame Tells the US Leaders.
In  discussions on African current dynamics and how to address on-going issues,  on the sidelines of the US-Africa Summit in Washington, Paul  Kagame, dealt with a question regarding human rights and democracy, specifically the case of Paul  Rusesabagina. Paul Rusesabagina was  sentenced to 25 years in jail after being kidnapped by Rwandan agents from Dubai to Rwanda's capital Kigali, when he was  tricked into boarding a private jet thinking he was heading to Bujumbura, Burundi.
In his answer, Paul Kagame mocked the US leaders, saying that they want the case of Paul Rusesabagina to be "nullified", just  because "Paul Rusesabagina is a celebrity". He then added that he is not afraid of the United States and challenging the US to invade Rwanda if they can, saying, "If we let him free, how about these other 20 who pointed him as even being their leader? We have made it clear, there isn't anybody going to come from anywhere to bully us into something to do with our lives - you can maybe make an invasion and overrun the country."  
Paul Kagame, then, went on to suggest that he is planning to remain the Rwandan dictator all ways to past year 2050.
Felix Tshisekedi in Joe Biden's Favors.
According to several analysts, the comments by Paul Kagame appear to be out of frustration, after seeing that the US leaders have been siding with  DRC's Felix Tshisekedi against Rwanda's Paul Kagame, in the on-going  invasion of the DRC by  Rwanda forces under the cover of M23 rebels.
In fact, it  has been clear that President Joe Biden has appeared to lean on the side of President Felix Tshisekedi than with the Rwandan oligarch Paul Kagame. This was shown in the picture showcased on the US State Department Website page of the US-Africa Summit in which President Joe Biden appears only with  DRC President Felix Tshisekedi, the way he did in Rome during the 2021 G20 Summit (see Rome, Italy: Rwandan Dictator Paul Kagame Avoided by Key World Leaders During 2021 G20 Summit).  
In fact, among the 49 African leaders who  attended US-Africa summit,  only two were invited to the Oval Office at the Whitehouse by Joe Biden:  Senegal President Macky Sall  as  the current Chairperson of the African Union and  DR Congo's Felix Tshisekedi.
Felix Tshisekedi was so confident that he ignored a  meeting of East African Community (EAC) leaders in Washington focusing on the conflict in DRC. The meeting was convened by  Burundi's President and  EAC Chair, Evariste Ndayishimiye  and was attended by Burundi's  President Evariste Ndayishimiye,  Tanzania's President Suluhu Samia , Rwandan Dictator Paul Kagame, Ugandan Dictator Yoweri Kaguta Museveni, Kenya's President William Ruto, and Angola's President João Lourenço.
For more on DRC-Rwanda conflict see here:
---
Advertisement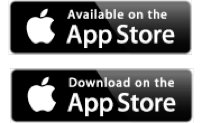 AroniSmartIntelligence, the leading tool for Advanced Analytics, Machine Learning & Data Science
Statisticians, Data Scientists, Business and Financial Analysts,  Savvy Investors, Engineers, Researchers,  Students, Teachers, Economists, Political Analysts,  and most of  the practitioners use Advanced Analytics to answer questions, to support informed  decision making or to learn.
AroniSmartIntelligence™ is a leading Advanced Analytics, Machine Learning and Data Science tool, with optimized cutting edge Statistics models, Econometrics, Big Data and Text Analytics.
AronismartIntelligence™ includes modules covering Machine Learning and Big Data mining, Unstructured Text Analysis, Sentiment and Emotion Analytics, Bayesian Statistics and other advanced analytics.
For More on AroniSoft LLC and AroniSmart products click here
For More on the latest version of AroniSmartIntelligence and AroniSMartInvest. 
---
 ©2022 AfroAmerica Network