On August 23, 2023 Rwandan dictator Paul Kagame threatened the Rwandan Catholic Church members,  vowed to arrest them and lock them in jail for visiting a well known  pilgrimage site in Rwanda.  He made the threats to the Catholic Church followers while addressing a youth conference, organized by the ruling Rwandan oligarchy.
The pilgrimage site, known as Kibeho, is  where the Virgin Mary is believed to have appeared to three schoolgirls starting on November 28, 1981.
Since the apparitions, Kibeho became the site of two huge massacres: the first at the parish church in April 1994 by a Hutu militia, and the second on April 22, 1995  when more than 5,000 internally displaces persons, including Hutus and Tutsis, who had taken shelter there were shot and massacred  by Rwandan Patriotic Army soldiers of the ruling  Rwandan Patriotic Front, using automatic rounds, rocket-propelled grenades and .50 caliber machine gun fire to kill IDS in the camp, including children, women, and elderly. 
  The Kibeho massacres were documented by the United Nations Assistance Mission in Rwanda (UNAMIR) and many aid agencies including the Australian Medical Corps. Some scholars, investigators and independent experts, including Gerard Prunier have concluded that those killed numbered  between 20,000 to 30,000 people. However, the massacres were minimized by the leaders including the then president Pasteur Bizimungu and General Paul Kagame.
---
Advertisement
Get the following books on Amazon:
 Even Roosters Dream to Fly: The Epic of a German White Catholic Priest and Manzi, a Freedom Fighter and a Mythological King of Rwanda.
Legs of Tornado: The Human Who Outran the Wind, an African tale about a human from a humble upbringing who outran the wind, defeated evil spirits, overcame his fate, became a respected clan chief, and triumphed ever after.
Even Roosters Dream to Fly along with Legs of Tornado are also available on Amazon worldwide and soon on several other platforms:
For more on the book, the author, the inspiration of the stories, Visit the author website here
Check the Book Video trailer of Even Roosters Dream to Fly, here
---
Hence, addressing a youth conference, Rwanda's Paul Kagame threatened  those Catholic Church believers, against visiting the Kibeho pilgrimage site and other Catholic religious sites  in the country and accused them of "worshipping poverty" on the site where a Virgin vision appeared.
 
Paul Kagame told the  youth conference: 
"I was made aware of the fact that many young people, thousands of them,  have been  waking up early in the morning,  walking for more than three days to go to the sites where a (Virgin Mary) vision appeared, a pilgrim land, a place associated with poverty. It was my thought that when praying, you ask for what can help improve your lives, you ask for riches so that you can get out of poverty".
He then added a threat: 
"No one must worship poverty. I order you to never, ever do that again... If I ever hear about this again, that people have  travelled to such places and worship poverty, I will bring prison trucks and round everybody up and throw them in prisons,  where they will remain locked up until the poverty mentality has left them." 
The Rwandan government, through its spokesperson Yolande Makolo, has denied the reference to the Kibeho site pointing to another place in Rutsiro district, Western Rwanda. However, the denial was widely rejected by both the media, observers, activists and  experts, as Kibeho is the only place in Rwanda where the vision of Virgin Mary is said to have happened.
Meanwhile, according to several reports, the threats have raised fears among religion leaders in Rwanda, wondering why the Rwandan government leaders interfere in their religious practices, beliefs, ceremonies, and rituals that have nothing to do with politics.
Hence, a few questions have been raised: what is behind Paul Kagame's threats against the Catholic Church believers? Are Paul Kagame's threats a repeat of the 2016 tensions between Paul Kagame and Pope Francis, when Paul Kagame was pressing  Pope Francis to apologize for the actions of the Catholic Church in Rwanda? (Pope Francis' cartoon in Ugandan New Vision Highlights Hypocrisy on Rwandan tragedy.)
According to unnamed sources within the Rwandan Government and the Rwandan Catholic Church leadership, the threats happen as the Rwandan Cardinal Antoine Kambanda is planning a trip to the United States where he will hold a catholic mass in the state of MaryLand. 
  
 Meanwhile, all eyes are on the leaders of the Catholic Church in Rwanda, especially Cardinal Antoine Kambanda,  to make any public comment on the threats.
 There is also a question on whether, after the Catholic Church, other religious organizations, including the all Christians, Muslims and others.
©2023 AfroAmerica Network
---
Advertisement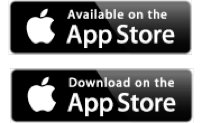 AroniSmartIntelligence, the leading tool for Advanced Analytics, Machine Learning, Neural Network, & Data Science
Statisticians, Data Scientists, Business and Financial Analysts,  Savvy Investors, Engineers, Researchers,  Students, Teachers, Economists, Political Analysts,  and most of  the practitioners use Advanced Analytics to answer questions, to support informed  decision making or to learn.
AroniSmartIntelligence™ is a leading Advanced Analytics, Machine Learning and Data Science tool, with optimized cutting edge Statistics models, Econometrics, Big Data and Text Analytics.
AronismartIntelligence™ includes modules covering Machine Learning and Big Data mining, Unstructured Text Analysis, Sentiment and Emotion Analytics, Bayesian Statistics and other advanced analytics.
---
@2023 AroniSoft LLC
For More on AroniSoft LLC andAroniSmart products click here
---