American Serena Williams, six-time World woman tennis champion and 23-time Grand Slam champion announced that she plans to retire after the 2022 US Open. Meanwhile, in a remarkable second-round game and an outstanding coming back, on Arthur Ashe Stadium in Flushing Meadows, New York on August 31, 2022. Now, the third round has market the exit and sign-off of one of the best tennis stars who change the game forever and is leaving a historic legacy.

US Tennis Open 2022 is the final Grand Slam of 2022. However, it is more that that. It is a special event. In fact, it has become the center of attraction since Serena Williams announced her retirement. Hence, it was referred to as "the Serena Show" and has attracted so many stars, celebrities, politicians, and other famous fans on Arthur Ashe Stadium, just there to say a goodbye to Serena Williams.
After the wins in the first and second round, the third round was much anticipated. In fact, despite challenges, Serena Williams had in recent years, which led her to be absent in most matches, she was able to deliver outstanding performances, beating Danka Kovinic in straight sets in the first round and second seed Anett Kontaveit in the second round (see: US OpenTennis 2022: Retiring American Serena Williams beats second seed Anett Kontaveit)
Her third round-match on Friday Sept 2, 2022 ended her journey. She was ultimately defeated by Ajla Tomljanovic, 7-5, 6(4)-7, 6-1 despite a very outstanding performance.
In her statement to the media, after the match, she said:
"There are so many things to be remembered by. Like the fight. I'm such a fighter...I just honestly am so grateful that I had this moment and that I'm Serena."
---
Advertisement
Get the following books on Amazon: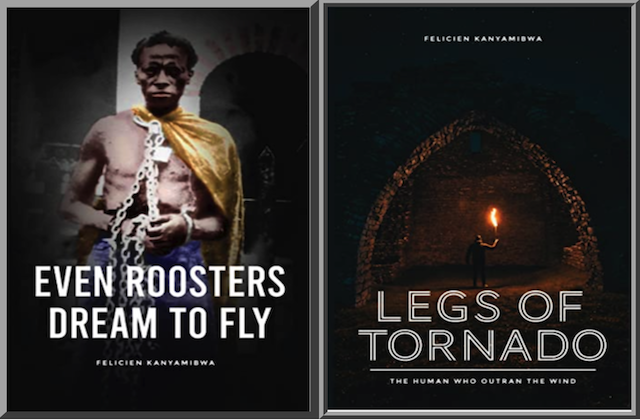 Even Roosters Dream to Fly: The Epic of a German White Catholic Priest and Manzi, a Freedom Fighter and a Mythological King of Rwanda.
Legs of Tornado: The Human Who Outran the Wind, an African tale about a human from a humble upbringing who outran the wind, defeated evil spirits, overcame his fate, became a respected clan chief, and triumphed ever after.
Even Roosters Dream to Fly along with Legs of Tornado are also available on Amazon worldwide and soon to several other platforms:
For more on the book, the author, the inspiration of the stories, Visit the author website here
---
Serena Williams became a tennis star at 17 years-old, when she won her first Grand Slam title at the US Open in 1999. She went on to win six US Open tournaments.
She is known for winning 39 Grand Slams, including 23 Singles, 14 Doubles, and 2 Mixed, having the fastest serve in women tennis, with 128.6 mph, 73 singles titles, and four Olympic gold.
As a 20-years-old, she was ranked world number one. She held the title for 49 weeks straight, and in total 319 weeks over her career, ranking third behind Steffi Graf and Martina Navratilova.
In 2002-2003, Serena consecutively won the French Open, Wimbledon, and Australian Open, in what ended up to be referred to as "Serena Slam".
She is known as an engaging activist, for advocatiing for the rights of women and racial justice and equality.
Now that she is retiring, after her and her sister Venus Williams have changed Tennis as it was known before them, their legacy is expected to endure forever, like those left by Muhammad Ali, Jim Brown, Billie Jean King, Althea Gibson, Arthur Ashe, Jesse Owens, Kareem Abdul-Jabbar, Bill Russell, Tommie Smith, John Carlos, and Jackie Robinson.
After the match, celebrities, athletes and figures from the tennis world and other areas, including politics, sports, and activism, payed respects to the Serena Williams, as the "GOAT".
---
Advertisement
AroniSmartIntelligence™, the leading tool for Advanced Analytics, Machine Learning & Data Science
Statisticians, Data Scientists, Business and Financial Analysts, Savvy Investors, Engineers, Researchers, Students, Teachers, Economists, Political Analysts, and most of the practitioners use Advanced Analytics to answer questions, to support informed decision making or to learn.
AroniSmartIntelligence™ is a leading Advanced Analytics, Machine Learning and Data Science tool, with optimized cutting edge Statistics models, Econometrics, Big Data and Text Analytics.
AronismartIntelligence™ includes modules covering Machine Learning and Big Data mining, Unstructured Text Analysis, Sentiment and Emotion Analytics, Bayesian Statistics and other advanced analytics.
---