2023-2024 NBA season is coming. Meanwhile, Denver Nuggets are still celebrating their first NBA championship win, when, with the outstanding performance of MVP Nikola Jokic, they beat the Miami Heat in June 2023. Now, with the upcoming season, the main question is whether Denver Nuggets are ready  to repeat the success. In fact, most analysts  have started to rather point to The Boston Celtics and the Phoenix Suns as the most favorite teams for the 2023-2024 season.
In fact, the Boston Celtics appear to be ready to challenge any competitor, with an improved connection among  their top three players:  Jaylen Brown, Jrue Holiday, and Jayson Tatum.
However, the Phoenix Suns appear to present a great challenge, with Kevin Durant, Bradley Beal,  and Devin Booker.
For the upcoming NBA season, the top players who have been cited in several rankings and praises include:  

Giannis Antetokounmpo, Milwaukee Bucks

Nikola Jokic, Denver Nuggets

Kevin Durant, Phoenix Suns

Joel Embiid,  Philadelphia 76ers

Anthony Davis, Los Angeles Lakers

LeBron James , Los Angeles Lakers

Shai Gilgeous-Alexander, Oklahoma City Thunder

Jayson Tatum ,Boston Celtics

Stephen Curry, Golden State Warriors

Luka Doncic, Dallas Mavericks

Victor Wembanyama, San Antonio Spurs

Chet Holmgren, Oklahoma City Thunder

Damian Lillard,  Milwaukee Bucks
Meanwhile, The Philadelphia 76ers' Joel Embiid, 29,  the  2023 NBA MVP or most valuable player for the 2022-23 season has  pulled the attention to himself following his decision to join the USA Basketball team in the 2024 Olympics Games,  instead of  the teams from Cameroon or France, his other countries of citizenship (see here: Olympic Games 2024, Basketball: Reigning MVP Joel Embiid Chooses to Represent USA instead of his Native Cameroon and France).
Joel Embiid's  decision has also drawn attention on top NBA players with a citizenship from African countries. The top NBA players with a  citizenship from African countries include:
---
Advertisement
Get the following books on Amazon: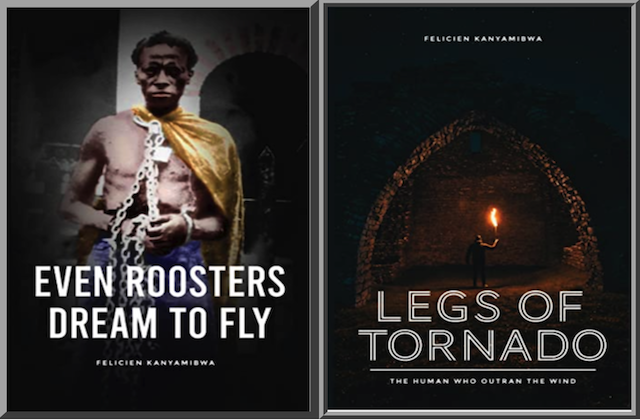 Even Roosters Dream to Fly: The Epic of a German White Catholic Priest and Manzi, a Freedom Fighter and a Mythological King of Rwanda.
Legs of Tornado: The Human Who Outran the Wind, an African tale about a human from a humble upbringing who outran the wind, defeated evil spirits, overcame his fate, became a respected clan chief, and triumphed ever after.
Even Roosters Dream to Fly along with Legs of Tornado are also available on Amazon worldwide and soon to several other platforms:
For more on the book, the author, the inspiration of the stories, Visit the author website here
---
Milwaukee Bucks, Giannis Antetokounmpo, Greek-Nigerian, MVP  in 2019 and 2020
San Antonio Spurs Victor Wembanyama ,a citizen of  France and DR Congo
Toronto Raptors  Pascal Siakam, a citizen of Cameroon
Phoenix Suns Bol Bol from South Sudan,  and the son of NBA star icon Manute Bol.
Golden State Warriors Jonathan Kuminga ,  a citizen of DR Congo
Regardless, Basketball fans of all NBA teams around the World are already looking forward to enjoying 2023 NBA season, starting October 29, 2023  and 2024 Olympics in Paris regardless of the projected top teams and players.
Be ready for the coverage of 2023-2024 NBA season,  from AfroAmerica Network
  @AfroAmerica Network 2023
---
Advertisement
For More on AroniSoft LLC andAroniSmart products click here
---
---
Advertisement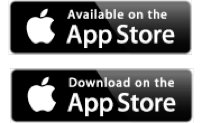 AroniSmartIntelligence, the leading tool for Advanced Analytics, Machine Learning & Data Science
Statisticians, Data Scientists, Business and Financial Analysts,  Savvy Investors, Engineers, Researchers,  Students, Teachers, Economists, Political Analysts,  and most of  the practitioners use Advanced Analytics to answer questions, to support informed  decision making or to learn.
AroniSmartIntelligence™ is a leading Advanced Analytics, Machine Learning and Data Science tool, with optimized cutting edge Statistics models, Econometrics, Big Data and Text Analytics.
AronismartIntelligence™ includes modules covering Machine Learning,  Big Data mining, Bayesian Statistics, Neural Network Models, Unstructured Text Analysis, Sentiment and Emotion Analytics,  and other advanced analytics.
---