The 2023 WNBA Finals ended on the night of Wednesday  October 18, 2022 after 4 games. Until the fourth quarter, New York Liberty dominated The Las Vegas Aces (LVA).  
The LVA seemed to be impacted by the absence of  point guard Chelsea Gray,  forward-center Candace Parker, and starting center Kiah Stokes.  Las Vegas Aces lost the first quarter with (13 -23. Then they started coming  back in the second quarter (17-16) and third quarter (23-12). The  fourth quarter ended with Las Vegas Aces beating the New York Liberty for a 70-69. With the win they became the first team to win back-to-back championships since the Los Angeles Sparks in 2001 and 2002. 
A'ja Wilson, led the team  with 24 points, 16 rebounds, 44 fantasy points and won Finals MVP. She averaged 21.3 points, 12.5 rebounds and 1.3 blocks per game in the series. For the season, she had 22.8 points, 9.5 rebounds, 2.2 blocks, 55.7 field goals percentage.
---
Advertisement
 
For more on Legs of Tornado: The Human Who Outran the Wind, an African tale about a human from a humble upbringing who outran the wind, defeated evil spirits, overcame his fate, became a respected clan chief, and triumphed ever after, Visit the site Legs of Of Tornado, here 
---
The WNBA finals standings are as follows:.
The Las Vegas Aces won 3-1, with the following score: Game 1 (99-82), Game 2 (104-76), Game 3 (87-73) and Game 4 (70-69)
---
Advertisement
---
For the 2023 WNBA Season, the following players were awarded the top titles:
Breanna Stewart was named 2023 WNBA MVP, the second time in her career. She outscored  Connecticut Sun forward Alyssa Thomas and Las Vegas Aces A'ja Wilson.  
A'ja Wilson won the Defensive Player of the Year for a second consecutive season.  
Indiana Fever Aliyah Boston became the Rookie of the Year, with the averages per game of  14.5 points, 8.4 rebounds, 1.3 blocks, and shooting 57.8% from the field.
Dallas Wings Satou Sabally earned  the Most Improved Player title.
 2023-2024 NBA Season is now here.  What to expect, who are the top players and the favorite teams? See the upcoming AfroAmerica article.
---
Advertisement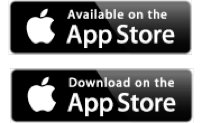 AroniSmartIntelligence, the leading tool for Advanced Analytics, Machine Learning & Data Science
Statisticians, Data Scientists, Business and Financial Analysts,  Savvy Investors, Engineers, Researchers,  Students, Teachers, Economists, Political Analysts,  and most of  the practitioners use Advanced Analytics to answer questions, to support informed  decision making or to learn.
AroniSmartIntelligence™ is a leading Advanced Analytics, Machine Learning and Data Science tool, with optimized cutting edge Statistics models, Econometrics, Big Data and Text Analytics.
AronismartIntelligence™ includes modules covering Machine Learning and Big Data mining, Unstructured Text Analysis, Sentiment and Emotion Analytics, Bayesian Statistics and other advanced analytics.
For More on AroniSoft LLC and AroniSmart products click here
For More on the latest version of AroniSmartIntelligence and AroniSMartInvest. 
---
@AfroAmerica Network 2022