In WNBA, the leading teams are: Las Vegas Aces, Washington Mystics, Connecticut Sun, Atlanta Dream, Dallas Wings, Chicago Sky, and Chicago Sky. The top player forr the points per game is Rhyne Howard of Atlanta Dream.
In NBA, the scores remain very close, with the Golden State Warriors leading Dallas Mavericks by 2-0 and Miami Heat leading the Boston Celtics by 2-1. In the last game, Miami Heat dominated Boston Celtics, for most of the time.
As of May 22, 2022, the scores and the schedule for both NBA and WNBA are as follows:
---
Advertisement

For more on Legs of Tornado: The Human Who Outran the Wind, an African tale about a human from a humble upbringing who outran the wind, defeated evil spirits, overcame his fate, became a respected clan chief, and triumphed ever after, Visit the site Legs of Of Tornado, here
---
WNBA: the WNBA finals are scheduled to start on June 2, 2022, with the following situation as of May 22, 2022.
NBA: the NBA semi-finals or conference finals competitions are scheduled to end on May 29, 2022, with the following situation as of May 22, 2022:
---
Advertisement
---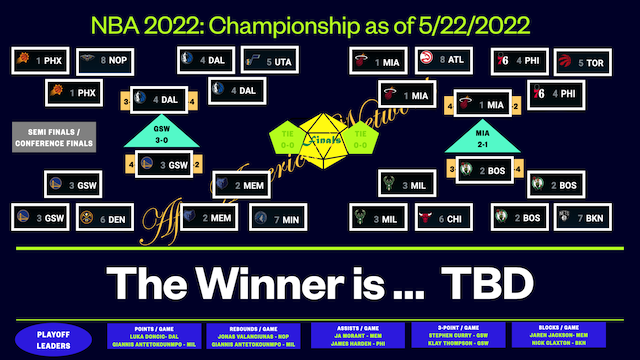 ---
Advertisement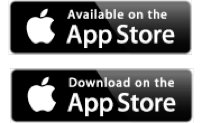 AroniSmartIntelligence, the leading tool for Advanced Analytics, Machine Learning & Data Science
Statisticians, Data Scientists, Business and Financial Analysts, Savvy Investors, Engineers, Researchers, Students, Teachers, Economists, Political Analysts, and most of the practitioners use Advanced Analytics to answer questions, to support informed decision making or to learn.
AroniSmartIntelligence™ is a leading Advanced Analytics, Machine Learning and Data Science tool, with optimized cutting edge Statistics models, Econometrics, Big Data and Text Analytics.
AronismartIntelligence™ includes modules covering Machine Learning and Big Data mining, Unstructured Text Analysis, Sentiment and Emotion Analytics, Bayesian Statistics and other advanced analytics.
For More on AroniSoft LLC and AroniSmart products click here
For More on the latest version of AroniSmartIntelligence and AroniSMartInvest.
---
@AfroAmerica Network 2022