Athin Mu, 19-year-old, from Trenton New Jersey, USA, won gold in the 2020 Olympics women's 800 meters on Tuesday, August 3, 2021. With the win, 1: 55.21 seconds, Athin Mu becomes the U.S. Women 800 m record and the fifth-best in Olympic history. Athing Mu broke Ajee Wilson's American record and gave the US the first Games title in the women 800 m, in 53 years.
An other American, Raevyn Rogers, 24, earned the bronze with 1:56.81, whereas the silver medal went to Keely Hodgkinson, from Great Britain, at 1:55.88.
Athin Mu was participating in Olympics for the first time. Before the 2020 Tokyo Olympics she competed competed on both junior and senior national teams, setting an American record in indoor 600 m and an under-20 world record in the 800, and winning three NCAA titles.
---
Advertisement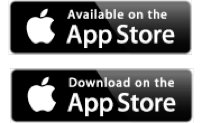 AroniSmartIntelligence, the leading tool for Advanced Analytics, Machine Learning, Neural Network, & Data Science
Statisticians, Data Scientists, Business and Financial Analysts, Savvy Investors, Engineers, Researchers, Students, Teachers, Economists, Political Analysts, and most of the practitioners use Advanced Analytics to answer questions, to support informed decision making or to learn.
AroniSmartIntelligence™ is a leading Advanced Analytics, Machine Learning and Data Science tool, with optimized cutting edge Statistics models, Econometrics, Big Data and Text Analytics.
AronismartIntelligence™ includes modules covering Machine Learning and Big Data mining, Unstructured Text Analysis, Sentiment and Emotion Analytics, Bayesian Statistics and other advanced analytics.
---
At 19, Athin Mu has a long career ahead of her.
"I came in very relaxed, my mind was very chill I wasn't nervous or anything I was just ready to go, ready to do what I had to do to get on that medal stand," Mu told the media.
Athin Mu was born in Trenton, New Jersey, to parents who emigrated from Sudan, East Africa.
---
Advertisement

For more on Legs of Tornado: The Human Who Outran the Wind, Visit the site Legs of Of Tornado, here
---
©2021 AfroAmerica Network.