Simone Biles, one of the most decorated gymnasts in the World championships history has done it again. On Tuesday, August 3, 2021, Simone Biles won a bronze medal, tying Shannon Miller as the most decorated Olympian in American Gymnastics history.
Simone Biles, 24, won a bronze medal on the balance beam, matching her result in 2016 Rio Olympics. She had returned to compete on the balance beam, a week after suspending her participation due to health issues. She also mentionned that she had lost air awareness during flips, due to what is known as "twisties." Last week, she had decided to withdraw from the competitions during her team's final, after one rotation and overwent the all-around, vault, floor and uneven bar finals.
When she suspended her participation, she was put under huge media coverage, social media focus, and pressure. She overcame all the scrutiny to win the bronze medal and confirm her status as one of the greatest Gymnastics and sports stars.
Now, she has confirmed her status of the historic role model, record holder, champion, but most importantly, somebody who cares about core values, than just fame. Many young gymnasts will be looking up to her and emulating her integrity for years to come.
After the win, Simone Biles addressed the media.
On mental health issues she said:
"To bring up the topic of mental health, I think it should be talked about a lot more, especially with athletes because I know some of us are going through the same things, and we're always told to push through it, but we are all a little older now, and we can kind of speak for ourselves. At the end of the day, we're not just entertainment. We're human, and there are things going on behind the scenes that we're also trying to juggle with, as well, on top of sports."
Despite everything whe went through, she clearly was delighted and happy to share the fun, while also warning people against putting fame ahead of personal healthcare. Her teamates were full of praises, including the top performers Sunia Lee who said: "She is an inspiration", MyKayla Skinner, who said: "Super supportive," and Jordan Chiles who said: "She's powerful in herself."
---
Advertisement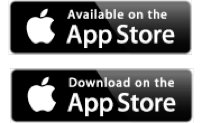 AroniSmartIntelligence, the leading tool for Advanced Analytics, Machine Learning, Neural Network, & Data Science
Statisticians, Data Scientists, Business and Financial Analysts, Savvy Investors, Engineers, Researchers, Students, Teachers, Economists, Political Analysts, and most of the practitioners use Advanced Analytics to answer questions, to support informed decision making or to learn.
AroniSmartIntelligence™ is a leading Advanced Analytics, Machine Learning and Data Science tool, with optimized cutting edge Statistics models, Econometrics, Big Data and Text Analytics.
AronismartIntelligence™ includes modules covering Machine Learning and Big Data mining, Unstructured Text Analysis, Sentiment and Emotion Analytics, Bayesian Statistics and other advanced analytics.
---
Simone Biles first made history in Stuttgart, Germany, on Sunday, October 13, 2010. She then dominated everywhere: floor, vault, and beam. In the end, she took her 25th gold medal and surpassed the reigning record holder, Belarussian Vitaly Scherbo, who had a record of 23 World medals won in the 1990s (see: Simone Biles Wins 25th Gold and Becomes Most Decorated Gymnast In World Championship History)
. Since then, she has been the top Gymnast and sports star.
©2021 AfroAmerica Network.