As expected Apple held its 2023 annual Fall event on Tuesday, September 12, 2023, starting at 10:00 AM PT. During the event,  the new products long rumored were all confirmed,  including iPhone 15, Apple Watch Series 9, and some accessories such as iPhone Cases, Apple Watch bands , USB-C, AirPods Pro Case (see previous articles here:  AroniSmartIntelligence™ Technology: Ready for Apple's Wonderlust Event  and Apple's Fall 2023 Event: iPhone 15, Apple Watch 9, iOS17, iPadOS17, tvOS17, watchOS 10, and More).
 

iPhone 15  Features Lineup

In the  annual Fall event,  Wonderlust, Apple was expected to unveil the iPhone 15,  iPhone 15 Plus, iPhone 15 Pro, and iPhone 15 Pro Max. According to rumors, all the iPhone 15 models were also to have a USB-C port and the Dynamic Island. It happened as expected.

Here is what the Wanderlust event confirmed:
iPhone 15  and iPhone 15 Plus  will support a USB-C port. However, the data transfer speeds will remain those supported by  USB 2.0 ( up to 480 Mbps),  with  the Lightning port on previous iPhones.
iPhone 15 Pro and iPhone 15 Pro Max will  also support  a USB-C port, with  data transfer speeds up to 10 Gbps, instead of  Thunderbolt which has data transfer speed  up to 40Gbps.
‌iPhone 15 Pro‌ and ‌iPhone 15 Pro‌ Max feature an improved camera system,  with the main camera having a larger sensor, more capabilities to reduce lens flare, while improving lighting.
‌iPhone 15 Pro‌ Max camera will have  new Telephoto lens  with  a tetraprism design to enable 5x optical zoom.
iPhone 15 Pro models feature a lighter Titanium frame,  faster A17 Bionic chip,  Wi-Fi 6E, the next-generation Q12 charging.
The iPhone 15 Pro and ‌iPhone 15 Pro‌ Max will support the Thread mesh networking protocol.
 MagSafe Battery Pack and MagSafe Duo Charger have been discontinued.
Following  the event, iPhone 15,  ‌iPhone 15‌ Plus, iPhone 15 Pro,  and ‌iPhone 15 Pro‌ Max, are ready for pre-orders,  starting on Friday, September 15 , 2023 at 5:00 a.m. PT.
The  ‌iPhone 15‌  can be ordered on Apple web site or using Apple Store. It will be possible to select the  phone model, confirm the status carrier, add accessories, choose an AppleCare+ plan  and  payment options are supported.
---
Advertisement
For More on AroniSoft LLC andAroniSmart products click here
---
iPhone 15 Pro models  prices are close to those of  iPhone 14.  
As expected  iPhone 15 Pro will 4 colors: Natural Titanium, Blue Titanium, White Titanium, and Black Titanium, where iPhone15 will feature 5 colors: Blue, Pink, Yellow, Green, Black.
Apple Watch Series 9 to mark the 10th Anniversary
Apple is expected to launched  Apple Watch Series 9 model with major improvements compared to the current Apple Watch Series 8. Apple Watch Ultra  also got some boosts, including S9 chip, brighter screen, and new gesture.
 In order to improve performance, speed, and battery life,  the S9 chip builds on the  A15 Bionic chip already in the iPhone 13, iPhone 14, and other devices. 
The S9  has 5.6 billion transistors and  a 4-core Neural Engine, which will enable dictation to be 29% more accurate than the Apple Watch Series 9, and  on-device processing of Siri for common commands. 
Apple Watch 9 Series and  Apple Watch Ultra 2 will  have  a storage of 64GB, the double  of that of the previous models. The Apple Watch Ultra is Apple's top-of-the-line Apple Watch, with more features for outdoor activities.
---
Advertisement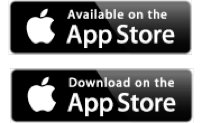 AroniSmartIntelligence, the leading tool for Advanced Analytics, Machine Learning & Data Science
Statisticians, Data Scientists, Business and Financial Analysts,  Savvy Investors, Engineers, Researchers,  Students, Teachers, Economists, Political Analysts,  and most of  the practitioners use Advanced Analytics to answer questions, to support informed  decision making or to learn.
AroniSmartIntelligence™ is a leading Advanced Analytics, Machine Learning and Data Science tool, with optimized cutting edge Statistics models, Econometrics, Big Data and Text Analytics.
AronismartIntelligence™ includes modules covering Machine Learning,  Big Data mining, Bayesian Statistics, Neural Network Models, Unstructured Text Analysis, Sentiment and Emotion Analytics,  and other advanced analytics.
---
New Softwares for Apple Products and Accessories.
New OS updates were  released including iPhone's iOS 17, iPad's iPadOS 17, Apple Watch's watchOS 10, and Apple TV's tvOS 17.
Apple will release  release iOS 17 on September 18, 2023  and macOS Sonoma on September 26, 2023. 
 iOS 17  new features include  new social capabilities or upgrades such as  NameDrop and Contact Posters, interactive widgets,  and StandBy. macOS Sonoma will allow  access to iPhone widgets on the desktop, an improved screensaver, and  a Game Mode. 
As usual, new iPhone  natural environment  friendly cases, some with woven material and leather-like , and Apple Watch bands have been added. Hence, Apple Watch bands will have multiple colors including: 
Sport Loop: Cypress, Winter Blue, Midnight, Starlight, and Light Pink.
Sport Ban:  Winter Blue, Mulberry, Storm Blue, Clay, and Light Pink.
For Apple Watch Ultra:

 Alpine Loop:  Indigo, Blue, and Olive;
Trail  Loop:  Blue & Black, Green &Gray, and Orange &Beige
Ocean Band:   Blue and Orange.
---
Advertisement
Get the following books on Amazon: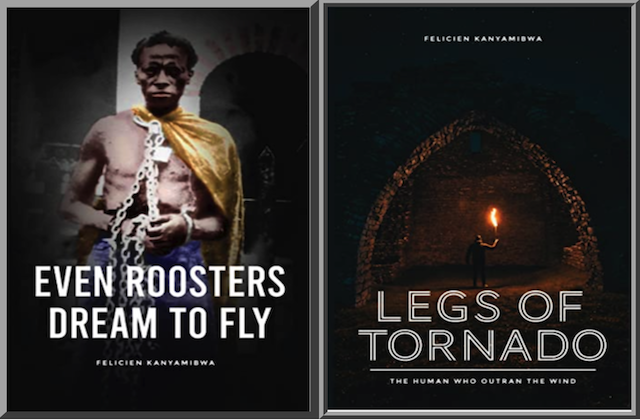 Even Roosters Dream to Fly: The Epic of a German White Catholic Priest and Manzi, a Freedom Fighter and a Mythological King of Rwanda.
Legs of Tornado: The Human Who Outran the Wind, an African tale about a human from a humble upbringing who outran the wind, defeated evil spirits, overcame his fate, became a respected clan chief, and triumphed ever after.
Even Roosters Dream to Fly along with Legs of Tornado are also available on Amazon worldwide and soon to several other platforms:
For more on the book, the author, the inspiration of the stories, Visit the author website here
---
@2023 AroniSoft LLC
---