Apple launched the 2023 annual Worldwide Developers Conference (WWDC) event on June 5, 2023 at 10:00 AM PCT.  Like in previous annual WWDC, and as reported in AroniSmart's previous coverages (Apple's WWDC 2022: EApple's WWDC 2022: MacOS Ventura, iOS16, iPadOS16, watchOS 9, M2 Chip, and More) ,  the event focused on the future versions of iOS, iPadOS, macOS, watchOS, and tvOS. But there was even a more captivating new innovation:   Vision Pro Headset operated by visionOS.  The major announcements included the new macOS 14, known as MacOS Sonoma, which is replacing macOS Ventura,  iOS 17, iPadOS 17, tvOS17, watchOS10, AirPods Pro and more.
Just before the WWDC 2023 event started, expectations were very high and the stock markets responded positively. Apple stock reached a record high of $184.95. Since then, it has slightly declined but remains in the record territories.
MacOS Sonoma: Desktop Widgets, Video Features, Game Mode,  and Enhanced Apps.
A new Mac operating system was introduced. Normally the macOS 14 version, it will be called macOS Sonoma.  macOS Sonoma will come with many new features.
 macOS Sonoma will focus on improving performance, optimizing CPU and GPU for gaming, apps development and others. However it also has improved many features compared to macOS Ventura.  The new improved features include desktop widgets,  a new Game mode, Apple TV-like aerial screensavers, and enhancements to apps like Messages and Safari.
With macOS Sonoma, users will be able to leverage video conferencing features, including Presenter Overlay,  and could display themselves in front of the shared content.
Key apps will be improved including Safari, Mail, and Messages. Security in Safari will be optimized, especially the increased privacy with  private browsing  including expanded password functions.  Safari will  also  come with  advancements in typography. 
---
Advertisement
For More on AroniSoft LLC andAroniSmart products click here
---
What to expect next on macOS  Sonoma
The developer beta of macOS  Sonoma is available immediately and public beta testers in July, with  the shipping version to  be released in the Fall, most likely in October 2023. macOS Sonoma will be restricted to a few Mac models, excluding some on which macOS Ventura runs. The official list of macOS Sonoma supported Macs is:
iMac 2019 or later
iMac Pro
MacBook Air 2018 or later
MacBook Pro 2018 or later
Mac Pro 2019 or later
Mac Studio
Mac mini 2018 or later
Mac Pro: Apple Silicon and M2 Ultra Chip
The long-anticipated  Mac Pro was  unveiled. The new Mac Pro  comes  with  the integration of Apple Silicon. With the M2 Ultra chip, the most powerful chip ever, the new Mac Pro will have  eight Thunderbolt ports and six PCi expansion slots, allowing the  users  to  add more components to their devices.
The new  Mac Pro  also  will allow PCIe expansion to Apple Silicon for professionals  who need  to increase the performance of the M2 Ultra, using  internal expansion.  Seven PCIe expansion slots will be possible, with six available slots that support gen 4, and doubling the speed compared to  the previous versions.
iOS17 and iPadOs 17:  Customizable Lock Screen, Interactive Home Screen widgets, Health App and more
With iPadOS 17, iOS 17, and macOS Sonoma  Apple will continue to expand iCloud Shared Photo Library to allow Family Sharing to contribute to an additional iCloud Photos  Library.
Moreover, the iOS 17 and iPadOS 17 include several new features: 
Customized

Lock Screen:

 support of multiple features, colors and styles.

Health App:  with private data sync, more data, and interactive charts. 
Notes: PDF support including a simultaneous edits by users leveraging collaboration tools. Machine learning capability to enable intelligent PDF auto-fill.
Stage Manager .with Flexible Layouts and new abilities  allowing  connection to an external display.
 iPads:  can now connect to webcams that are part of an external display,  similar to Studio Display.
iPhone:  call images, voice mail improvements, Contacts changes
iMessage:   new app drawer and stickers experience
AirDrop and NameDrop:   ability to change contact "NameDrop" and  share experiences with a tap. NameDrop will also work with Apple Watch.
New Autocorrect with a transformer language model
Apple Journal app
Excluded  "Hey" in "Hey Siri" with back-to-back commands
Offline Apple Maps
Cats and Dogs labeling in Apple Photos
The first beta versions of ‌iOS 17 and iPadOS 17 are  immediately available to developers. iPadOS 17  and iOS 17 will be available to the public in the fall.  iOS 17 will require an iPhone XS or later.
---
Advertisement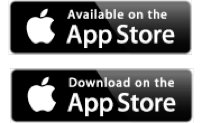 AroniSmartIntelligence, the leading tool for Advanced Analytics, Machine Learning & Data Science
Statisticians, Data Scientists, Business and Financial Analysts,  Savvy Investors, Engineers, Researchers,  Students, Teachers, Economists, Political Analysts,  and most of  the practitioners use Advanced Analytics to answer questions, to support informed  decision making or to learn.
AroniSmartIntelligence™ is a leading Advanced Analytics, Machine Learning and Data Science tool, with optimized cutting edge Statistics models, Econometrics, Big Data and Text Analytics.
AronismartIntelligence™ includes modules covering Machine Learning,  Big Data mining, Bayesian Statistics, Neural Network Models, Unstructured Text Analysis, Sentiment and Emotion Analytics,  and other advanced analytics.
---
WatchOS 10 :
watchOS 10 for the Apple Watch, will have more advanced  capabilities including  widgets, new  face options,  and  new features in the Workout app. The key features  include:
Physical Health:

The Apple Watch continues to be prioritized as a health and fitness device, with more of those features in watchOS 10.

Quick access to apps and functions

World Clock with background colors that correspond to the time of day in different time zones
Custom Workouts  to track work and rest intervals throughout a workout.
Smart Stack,  a new feature with  customizable widgets capable of presenting relevant information based on the user's situation. Turning the Digital Crown allows access  to any watch face and  to reveal the widgets. In the morning, the Weather widget will display the forecast;   while traveling, the user will be able to leverage  Smart Stack to show boarding passes from the Wallet app.
The Calendar and Reminders widgets will prioritize upcoming meetings and tasks by moving to the top, and actively running apps like Podcasts.
Hiking Experience enhancement with Last Cellular Connection  Waypoint and Last Emergency Call Waypoint.

Mental and Vision Health 

with the measurement of time spent in daylight through the ambient light sensor and ability to measure and document emotions and daily moods.
Apple Vision Pro
Perhaps one of the most captivating and attention grabbing  innovation revealed is Vision Pro Headset, and its visionOS. Apple's new Vision Pro Headset will launch with game controller support and an existing library of 100 Apple Arcade games on day one.
Below are the key features and information on Apple's Vision Pro Headset:
Use of  Optic ID Iris Scanning Authentication;

Feature of  immersive games;

 Disney+:   Apple and Disney have partnered to bring experiences with 3D effects and interactivity;

Multiple screens with ability to display different sports playing on ESPN;

3D replays to  show court details;

Apple to Provide Developers With Vision Pro Development Kits;


Apple Vision Pro Headset Supports Prescription Inserts for Glasses Wearers;

M2 Chip is  second-generation Apple silicon chip for the Mac, after M1. It will  come with more efficiency and performance and  support up  to 24GB of memory;
Apple Vision Pro  price will  start  at $3499 and is expected to  launch in the US in 2024.
---
Advertisement
Get the following books on Amazon: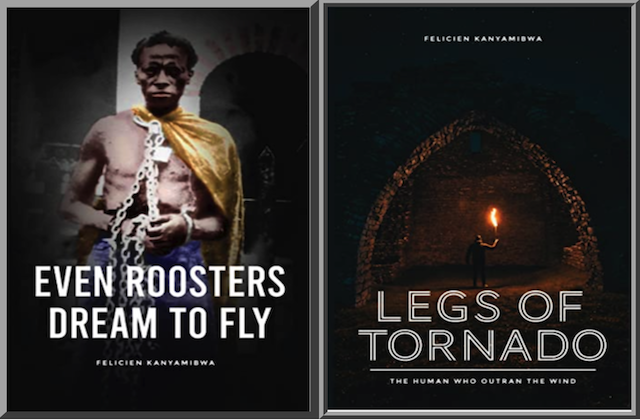 Even Roosters Dream to Fly: The Epic of a German White Catholic Priest and Manzi, a Freedom Fighter and a Mythological King of Rwanda.
Legs of Tornado: The Human Who Outran the Wind, an African tale about a human from a humble upbringing who outran the wind, defeated evil spirits, overcame his fate, became a respected clan chief, and triumphed ever after.
Even Roosters Dream to Fly along with Legs of Tornado are also available on Amazon worldwide and soon to several other platforms:
For more on the book, the author, the inspiration of the stories, Visit the author website here
---
@2023 AroniSoft LLC
---