Apple launched the 2022 annual Worldwide Developers Conference (WWDC) event on June 6, 2022 at 10:00 AM PCT.  Like in previous annual WWDC, and as reported in AroniSmart's previous coverages (Apple's WWDC 2021: Expectations of New Macbook Pro, iOS15, MacOS 12, and More) ,  the event focused on the future versions of iOS, iPadOS, macOS, watchOS, and tvOS. The first major announcement was about the new macOS 13, known as MacOS Ventura, which is replacing macOS Monterey,  and iOS 16 and iPadOS 16.
MacOS Ventura: Stage Manager, Improved Security, Continuity Camera,  and FaceTime.
A new Mac operating system was introduced. Normally the macOS 13 version, it will be called macOS Ventura. Many new features will be included in macOS Ventura, with  Stage Manager being one of the most noticeable. With Stage Manager, users will be able to arrange their apps, focusing on key apps in the middle of the screen, as the main and active.
Users will also be able to use Continuity Camera to leverage a nearby iPhone camera as a webcam. Continuity Camera would support existing features, including Center Stage and Portrait mode, and  ‌iPhone‌'s Ultra Wide camera to enable Desk View.
Another major feature is Tab Groups in the Safari web browser, that would allow sharing favorite sites and active tabs.  On macOS Ventura, Safari  will allow a shared Start Page and Messages conversations or ‌FaceTime‌ calls.
 On MacOS Ventura, Messages will include the capabilities  to edit or undo a recently sent message, mark messages as unread, or recover accidentally deleted messages. Similarly,  Mail will have the capabilities to undo a sent email, to schedule emails, and to add reminders.
MacOS Ventura will allow users to create Passkeys using Touch ID or Face ID, and ‌iCloud‌ Keychain to  save  Passkeys to sync across devices with end-to-end encryption. MacOS Ventura will also support advanced gaming capabilities thrrough Metal 3 software.
---
Advertisement
For More on AroniSoft LLC andAroniSmart products click here
---
What to expect next on Mac Ventura
The developer beta of macOS  Ventura is available immediately and public beta testers version in July, with  the shipping version to  be released in the Fall. macOS Ventura  will run  on all the supported Mac models.
iOS16 and iPadOs 16: Lock Screen, Messages, Siri, Dictation, Maps, Apple Pay and Wallet App,  Family Sharing, Safety Check, Sports, Game Center and Maps
With iPadOS 16, iOS 16, and macOS Ventura  Apple will expand iCloud Shared Photo Library to allow Family Sharing up to six family members to contribute to an additional iCloud Photos  Library.
Moreover, the iOS 16 and iPadOS 16 include several new features: 
Lock Screen,  Notification and Focus:  support of multiple features, colors and styles.
Live Activities:  keep track of events in real-time directly from the Lock Screen. 
Messages: control on messages including ability to mark messages as unread,  edit and delete sent messages,  a  Shared With You API  that enables developers to integrate shared experiences directly into their apps.
Apple Pay and Wallet App:  Apple Pay Later allows  users to pay  purchases in installments  with zero interest and no fees.  Wallet App allows users to share keys. Apple Pay‌ Order Tracking  allows users to keep track of purchases and receive receipts from retailers.
Sports: Apple TV app will display information on sports
Maps:  Enhanced Apple Maps, with expansion to more countries and cities around the world..
Family Sharing - From Home Screen, tracking friends, family, especially kids,  and personal items‌.

Safety Check - new privacy and safety features

Game Center -  With  Continue Playing widget, ability to see Game Center games, and  with  Friends Are Playing widget , see the games the friends are playing.
Mail -  Latest emails.
Sleep - Shows data on sleeping behaviors and and  sleep schedule.
The first beta versions of ‌iOS 16 and iPadOS 16‌ is immediately available to developers; the public beta will be available in July and supported  on the ‌iPhone‌ 8 and newer.
---
Advertisement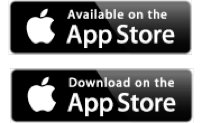 AroniSmartIntelligence, the leading tool for Advanced Analytics, Machine Learning & Data Science
Statisticians, Data Scientists, Business and Financial Analysts,  Savvy Investors, Engineers, Researchers,  Students, Teachers, Economists, Political Analysts,  and most of  the practitioners use Advanced Analytics to answer questions, to support informed  decision making or to learn.
AroniSmartIntelligence™ is a leading Advanced Analytics, Machine Learning and Data Science tool, with optimized cutting edge Statistics models, Econometrics, Big Data and Text Analytics.
AronismartIntelligence™ includes modules covering Machine Learning,  Big Data mining, Bayesian Statistics, Neural Network Models, Unstructured Text Analysis, Sentiment and Emotion Analytics,  and other advanced analytics.
---
WatchOS 9 :
watchOS 9 for the Apple Watch, will have more advanced  capabilities including watch face options,  in-depth customization options, updates to notifications, new features in the Workout app. The key features  include:
 Heart Rate Zones  to monitor the intensity of a workout,

  Custom Workouts  to track work and rest intervals throughout a workout.

  Alerts to setup pace, power, heart rate, cadence,  throughout the workout.
M2 Chip With Support for Up to 24GB Memory
M2 Chip is  second-generation Apple silicon chip for the Mac, after M1. It will  come with more efficiency and performance and  will support up to 24GB of memory.
---
Advertisement
Get the following books on Amazon: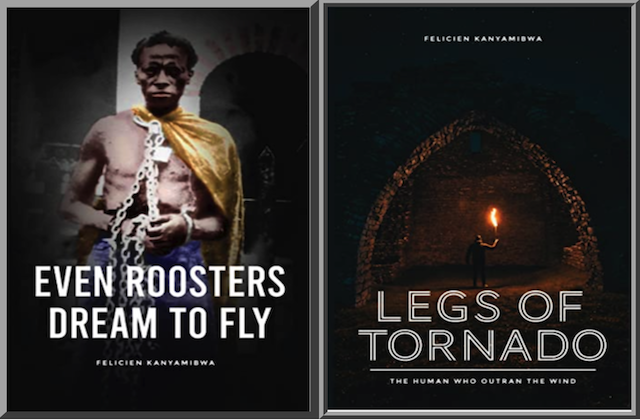 Even Roosters Dream to Fly: The Epic of a German White Catholic Priest and Manzi, a Freedom Fighter and a Mythological King of Rwanda.
Legs of Tornado: The Human Who Outran the Wind, an African tale about a human from a humble upbringing who outran the wind, defeated evil spirits, overcame his fate, became a respected clan chief, and triumphed ever after.
Even Roosters Dream to Fly along with Legs of Tornado are also available on Amazon worldwide and soon to several other platforms:
For more on the book, the author, the inspiration of the stories, Visit the author website here
---
@2022 AroniSoft LLC
---