On Friday July 31, 2020, Apple's stock hit a record high. The record came a day after Apple reported strong quarterly results. Apple beat the Wall Street estimates for revenue at $52.2 billion, hitting $59.7 billion, an increase of 11 percent compared to the quarter a year ago.

On July 18, 2020, AroniSmart™ team, leveraging the Machine Learning Time Series capabilities and Dominance Analysis of AroniSmartIntelligence™, looked at the trends of Apple Inc. (NYSE: AAPL) vs other 13 companies and came up with insights and projections on the dynamics (AroniSmart:AroniSmartIntelligence™ in Action: Apple (AAPL) Stock Performance Support Vector Machine and Dominance Analysis).
"Apple's record June quarter was driven by double-digit growth in both Products and Services and growth in each of our geographic segments...In uncertain times, this performance is a testament to the important role our products play in our customers' lives and to Apple's relentless innovation," Apple's CEO Tim Cook said in a statement.
Apple Watch innovation (see AroniSmart: Apple's WWDC 2020: Apple Silicon, iOS 14, iPadOS 14, App Clips, macOS 11.0 and AroniSmart: Apple's By Innovation Only event showcases iPhone 11, 11 Pro, 11 Pro Max and Apple Watch Series 5 ) was a major driver, and propelled compay's wearables division to a rise of 16.7 percent generating $6.45 billion in sales, compared to $5.53 billion a year ago.

On Friday, July 31, 2020, Apple's stock surged more than 6.8% to as high as $412.22 a share, putting its market capitalization at $1.762 trillion, according to the share count provided by Apple in a regulatory filing on Friday. This rise helped the iPhone, iPad, iWatch, and all the Mac maker to briefly overtake Saudi Aramco to become the world's most valuable publicly listed company.
Saudi Aramco, which has been the most valuable publicly listed company since going public last year, had a market capitalization of $1.760 trillion as of its last close, according to Refinitiv data.
Year-to-date, Apple stock price has increased by 40%, fueled by a momentum of major US technology companies during the COVID-19 pandemic.
Following the earning report on Thursday, July 30, 2020, Apple announced a stock split of four-to-one when trading opens on August 31, 2020. Apple currently accounts for about 10% of the Dow. With the share split, Apple's share will be reduced to about 2.5%, ranking it the 18th most heavily weighted stock in the Dow. The weight on S&P 500, which is based on market capitalization, will not be impacted.
---
Advertisement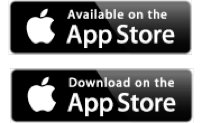 AroniSmartIntelligence, the leading tool for Advanced Analytics, Machine Learning & Data Science
Statisticians, Data Scientists, Business and Financial Analysts, Savvy Investors, Engineers, Researchers, Students, Teachers, Economists, Political Analysts, and most of the practitioners use Advanced Analytics to answer questions, to support informed decision making or to learn.
AroniSmartIntelligence™ is a leading Advanced Analytics, Machine Learning and Data Science tool, with optimized cutting edge Statistics models, Econometrics, Big Data and Text Analytics.
AronismartIntelligence™ includes modules covering Machine Learning and Big Data mining, Unstructured Text Analysis, Sentiment and Emotion Analytics, Bayesian Statistics and other advanced analytics.
---