On April 22, 2019, in the article AroniSmartInvest In Action: IPO season with Soaring IPOs and those to watch, Beyond Meat, Inc. (BYND), the plant-based meat maker, was flagged as one of the potentially successful IPOs planned this year. It was among unicorns, valued at $1.2 billion.

On May 1, 2019, Beyond Meat become public. On Thursday, it started its IPO at $25 shares. By the end of the day, the share price had increased by $40.75 and reached $65.75, or +163.00%. At some point it reached $71.85.
Beyond Meat is a market disrupter, targeting millennials and Gen Z, by creating alternatives in eating habits sweeping across the nation and the World. It seeks to find proteins not based on beef and other meats, from plants without soy, gluten or GMOs.
The first IPO day was a huge success. The upcoming days will be determining the general trend, especially when enthusiastic investors start checking the numbers and short term investors, especially accredited investors, hedge funds and venture capital firm, start cashing in profits.
Among the numbers to watch are profit and losses. In 2018, Beyond Meat's net loss were $29.89 million, slightly down from $30.38 million in 2017, while net revenues more than doubled to $87.93 million in the same period.

To maintain share price momentum in the long term, Beyond Meat will need to improve its earnings.
---
Advertisement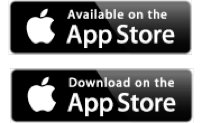 AroniSmartLytics, the leading tool for Advanced Analytics
Statisticians, Data Scientists, Business and Financial Analysts, Savvy Investors, Engineers, Researchers, Students, Teachers, Economists, Political Analysts, and most of the practitioners use Advanced Analytics to answer questions, to support informed decision making or to learn.
AroniSmartLytics™ is a leading advanced analytics, machine learning and data science tool, with optimized cutting edge statistics models, Big Data and Text Analytics.
AroniSmartLytics™ includes modules covering machine learning and Big Data mining, Unstructured Text Analysis, Sentiment and Emotion Analytics, Bayesian Statistics and other advanced analytics.
---