Australia Open is one of the major tennis events for Women.The Japanes Naomi Osaka has beaten the American Jennifer Brady in straight sets, 6-4, 6-3, to win the 2021 Australian Open Women's title, at Melbourne Park on Saturday, Febryary 20, 2021. At the start, the favorites included World known champions, such as Serena Williams, Ashleigh Barty, Simona Halep, Belinda Bencic, Naomi Osaka, Ekaterina Alexandrova, Karolina Pliskova, and others. In the end, Naomi Osaka won, securing her fourth Grand Slam win in four years. What is equally so important is her consistent activism for social justice.
According to WTA, with the win, Naomi Osaka, who was ranked 6th in the World, will raise her ranking to No. 2, behind Ashleigh Barty.
Naomi Osaka led with powerful serves that reached 122 mph. Relaxed, determined, and apparently self-confident, she lead in both the serves, the returns, and the matching, she won without too much pain and in straight sets. Her serves produced six aces, her returns and matches won breaks, and resolve and confidence won the match.
After the win, Naomi Osaka said: "What I have learned on and off the court is it's OK to not be sure about yourself. For me, I feel like I've always forced myself to, like, be 'strong' or whatever. I think if you're not feeling OK, it's OK to not feel OK. But you have to sort of go within yourself and figure things out in a way."
With the win, Naom Osaka has scored, at all the Women Tennis majors, a 12-0 record in quarterfinals, semifinals and finals. In the semi-finals on Thursday, Feb 17, 2021, Naomi Osaka beat Serena Williams, ranked 11.
Taking Stand for Social Justice
On and off the court, Naomi Osaka has always been an advocate of social justice, with a unique way to highligh that Black Lives Matter. She has, last year, stood for racial justice, when with other athletes across other sports, including NFL, NBA, and others postponed their games at the end of August 2020, to protest the police shooting of 29-year-old Jacob Blake in Kenosha, WI. Naomi Osaka decided to opt out of a semifinal match in the Western & Southern Open. She then tweeted: "Before I am an athlete, I am a Black woman. And as a Black woman I feel as though there are much more important matters at hand that need immediate attention, rather than watching me play tennis...I feel like I'm a vessel at this point in order to spread awareness. It's not going to dull the pain, but hopefully I can help with anything that they need."" Naomi Osaka's mother is Japanese and her father is Haitian. Trayvon Martin's mother and Ahmaud Arbery's father have both publicly thanked her, for her stand.
Go Osaka!
---
Advertisement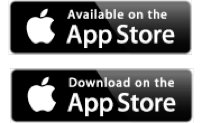 AroniSmartIntelligence, the leading tool for Advanced Analytics, Machine Learning & Data Science
Statisticians, Data Scientists, Business and Financial Analysts, Savvy Investors, Engineers, Researchers, Students, Teachers, Economists, Political Analysts, and most of the practitioners use Advanced Analytics to answer questions, to support informed decision making or to learn.
AroniSmartIntelligence™ is a leading Advanced Analytics, Machine Learning and Data Science tool, with optimized cutting edge Statistics models, Econometrics, Big Data and Text Analytics.
AronismartIntelligence™ includes modules covering Machine Learning and Big Data mining, Unstructured Text Analysis, Sentiment and Emotion Analytics, Bayesian Statistics and other advanced analytics.
For more Information, including on functions, capabilities, and instruction manuals on AroniSmart™ (AroniSmartInvest, AroniSmartIntelligence, AroniSmartStat, etc) Products click here visit AroniSoft
---