American Serena Williams, six-time World woman tennis champion has won quarter-finals against Bulgarian Tsvetana Pironkova (4-6 6-3 6-2) in 2020 US Open held in Flushing Meadows, New York. During the match, as a potential opponent in the finals, she was going to face either former world number one Victoria Azarenka or the 16th seeded Belgian Elise Mertens. By the end of the day, it was Victoria Azarenka. If she wins the final, Serena will equal Margaret Court's all-time record of 24 grand slam singles titles. It will also be a wonderful gift, as she has been seeking the record for the last 4 years..
Serana William, 38, appeared determined to avoid another defeat and to reach her fifth Grand Slam final in three years. She did very well all around and exploited the weeknesses of Tsvetana Pironkova in going beyond the break points or effectively returning the ball in service games. Williams said she could not afford another sluggish start and kept momentum as the match went on, which ended with 20 aces.
After the semi-final win, Serena Williams praised the Bulgarian for her determination and playing with such stamina, after becoming a mum. Serena Williams said:

"It shows me how tough mums are. Whenever you can birth a baby, honestly you can do anything. We saw that today, she played unbelievable. I could barely win a match when I came back, so she's incredible. Her baby has to be younger than mine - you play a match, go home and you're still changing diapers, it's like a double life."
She also started looking forward to the semi-final and the final wins, that will allow her to claim a record-tying 24th Grand Slam singles title.
"It's not how you start, it's how you finish, right?", Serena Willimans said, "In the beginning, I was a little fatigued, for whatever reason," Williams said. "Obviously, I can't do that if I want to keep winning, so I need to figure that out."
Go Serena!!!
---
Advertisement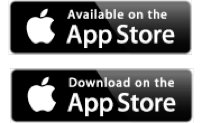 AroniSmartIntelligence, the leading tool for Advanced Analytics, Machine Learning & Data Science
Statisticians, Data Scientists, Business and Financial Analysts, Savvy Investors, Engineers, Researchers, Students, Teachers, Economists, Political Analysts, and most of the practitioners use Advanced Analytics to answer questions, to support informed decision making or to learn.
AroniSmartIntelligence™ is a leading Advanced Analytics, Machine Learning and Data Science tool, with optimized cutting edge Statistics models, Econometrics, Big Data and Text Analytics.
AronismartIntelligence™ includes modules covering Machine Learning and Big Data mining, Unstructured Text Analysis, Sentiment and Emotion Analytics, Bayesian Statistics and other advanced analytics.
For more Information, including on functions, capabilities, and instruction manuals on AroniSmart™ (AroniSmartInvest, AroniSmartIntelligence, AroniSmartStat, etc) Products click here visit AroniSoft
---