Apple's (NASDAQ:AAPL) stock hit another record high on Friday, when its price reached $497.48 and its market capitalization increased to $ 2.13 trillion. The 52-Week Range
$ 201.00 - $ 499.48, or 148%, The dividend yield is now at $ 3.18 or 0.64%. With the new price, there is a plan for a 4-for-1 stock split at the end of August 2020. Now the question is: What is next?
What is driving the Momentum?
On Friday July 31, 2020, Apple's stock hit a record high. The record came a day after Apple reported strong quarterly results. Apple beat the Wall Street estimates for revenue at $52.2 billion, hitting $59.7 billion, an increase of 11 percent compared to the quarter a year ago.
Apple momentum is led by the accelerating growth of the services segment that include Apple services like Apple Pay, AppleCare, and iCloud, third-party app sales and subscriptions, and advertising on Apple's App Store.
Apple also benefited from the launch of new products, such as Apple Watch Series 5, which saw a huge growth of 51.4% in revenues in the first half of 2020 vs from 43.2% in the same period of 2019. The entire wearable division had a rise of 16.7 percent generating $6.45 billion in sales, compared to $5.53 billion a year ago (see AroniSmart: Apple's WWDC 2020: Apple Silicon, iOS 14, iPadOS 14, App Clips, macOS 11.0 and AroniSmart: Apple's By Innovation Only event showcases iPhone 11, 11 Pro, 11 Pro Max and Apple Watch Series 5 )
Will the momentum continue?
The question is now whether the momentum will continue after the split and the upcoming new product launches, especially the 5G capabilities. In fact, with the stock splits, smaller and individual investors are expected to find it easier to buy the stock and, hence, push the price even higher.
On July 18, 2020, AroniSmart™ team, leveraging the Machine Learning and Time Series and Econometrics and Dominance Analysis capabilities of AroniSmartIntelligence™, looked at the trends of Apple Inc. (NYSE: AAPL) vs other 13 companies and came up with insights and projections on the dynamics (AroniSmart:AroniSmartIntelligence™ in Action: Apple (AAPL) Stock Performance Support Vector Machine and Dominance Analysis:).
On August 21, 2020, AroniSmart team looked at the market, focusing on Apple, to see what the market sentiment was and especially the trend on the market drivers, as they are related to Apple (NYSE: AAPL).
Below is a quick AroniSmartIntelligence™ sentiment and valance analysis, with Positivity words associated with Apple (NYSE: AAPL)
Key positive sentiment words:
ahead of the pack awesom, blockbuster, breakthrough , breathtak, come a long way, glad, glimmer, glitter, groundbreak, have a soft spot, ignorance is bliss, in safe hands, leaps and bounds, make a comeback, nourishm, novelt, olive branch,on the safe side, on top of the world, paramount, progress, rags to riches, raring to go, reassur, redeem, redempt,savings, smart smarter smartest, stead steadiest, strong stronger strongest, support supporter, weather the storm, win, win-win ,winn, winner, sweep, tantaliz, wisdom, worthwhile,
Key negative entiment words:
absurd abus abysm abyss achilles, aggress, asleep at the wheel, blast, bear the brunt, bombardm, conserv, espair, desper, destr, deter, detrim, devast, diatrib, dilemm, dimmer, disadvantag, disagr, disagre, disagreed, disappoint, disappointm, disarr, disaster, disastr, disgruntl, dishonest, disillus, disintegr disinterest, dislik, dislo, dism, dismiss, disob, disorder, disorgan, dispirit, disproport, downgrad, downsid, downturn, exagger, exhaust, exhort, exorbit, expen, expir, explod, exploit, go haywire, go nuts, lag lagg, make or break, malign, much ado about nothing, mudd, obliter, out of whack, overr overrun, overweight overwhelm, shodd, short, shrug, shunn, spell trouble, standstill, stumbl , stumbling block, troubl, troublesom, turmoil, unknown, unleash, untrustworty, unwarr, volatil, vulner, wallo, weaker, wrath, wreak, wrought, worrisom, meddl meltdown.
---
Advertising:
GET ARONISMARTLYTICS on App Store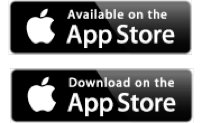 AroniSmartIntelligence, the leading tool for Advanced Analytics, Machine Learning & Data Science
Statisticians, Data Scientists, Business and Financial Analysts, Savvy Investors, Engineers, Researchers, Students, Teachers, Economists, Political Analysts, and most of the practitioners use Advanced Analytics to answer questions, to support informed decision making or to learn.
AroniSmartIntelligence™ is a leading Advanced Analytics, Machine Learning and Data Science tool, with optimized cutting edge Statistics models, Econometrics, Big Data and Text Analytics.
AronismartIntelligence™ includes modules covering Machine Learning and Big Data mining, Unstructured Text Analysis, Sentiment and Emotion Analytics, Bayesian Statistics and other advanced analytics.
---