Denver Nuggets are 2023 NBA Champions. They beat the Miami Heat in Game 5 of NBA Finals. Miami Heat faced a tough challenge, starting with the first game. They did not give up but they  consistently lagged behind.  The fifth game on Thursday Monday June 12, 2023 ended with Denver Nuggets scoring 94-89, well above the prior game score of 108-95 and winning their 1st NBA championship.  A fighting force and dominating Denver Nuggets team was driven by  Nikola Jovic, Michael Porter Jr., Kentavious Caldwell-Pope,  and Jamal Murray  and did not give a rest to the  Miami Heat  opponent led by Jimmy Butler  and Bam Adebayo. The competition in the last game was focusing on  Nikoaa Jovic  against Bam Adebayo.  
It was the  fifth 2023 NBA Finals game. Held at the Ball Arena in Denver, Colorado., the event was supposed to favor  Denver Nuggets and it did.  Denver Nuggets  missed 20 of their first 22 attempts and underscored  on the free throw line.   But, they were already ahead, 3-1, and it was easy to get to 4-1.
---
Advertisement
Get the following books on Amazon: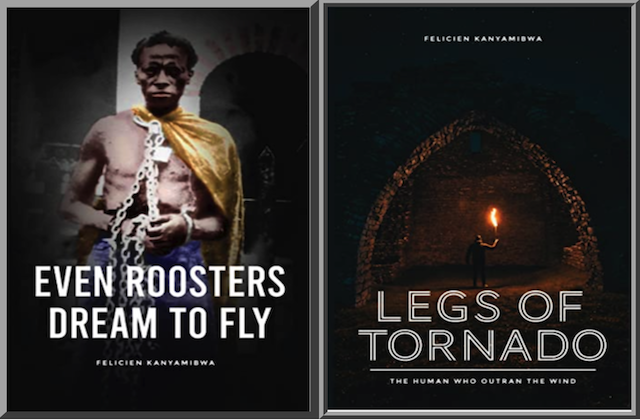 Even Roosters Dream to Fly: The Epic of a German White Catholic Priest and Manzi, a Freedom Fighter and a Mythological King of Rwanda.
Legs of Tornado: The Human Who Outran the Wind, an African tale about a human from a humble upbringing who outran the wind, defeated evil spirits, overcame his fate, became a respected clan chief, and triumphed ever after.
Even Roosters Dream to Fly along with Legs of Tornado are also available on Amazon worldwide and soon to several other platforms:
For more on the book, the author, the inspiration of the stories, Visit the author website here
---
The top two leaders were Nikola Jovic, the MVP with 30.2 Points per Game (PPG), 14.0 Rebounds per Game (RPG) and 7.2 Assists per Game (APG)  and Bam Adebayo, with 21.8 PPG, 12.4 RPG, and 3.2 APG.
Nikola Jovic is the first center to win the  Bill Russell award since Shaquille O'Neal of the Lakers won it in 2002.  Nikola Jovic led the final game with 34 points and 7 rebounds, while  Miami Heat All-Star Bam Adebayo scored 18 points and 6 rebounds.
Below is the final standing: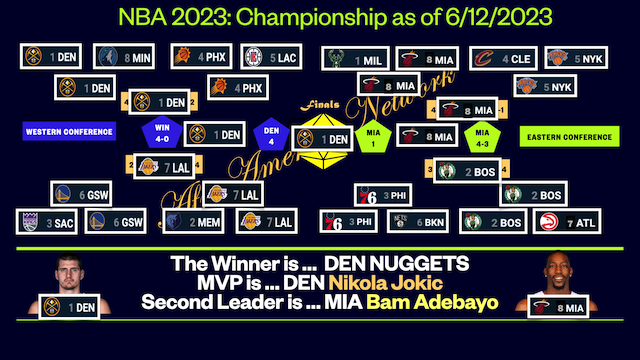 @AfroAmerica Network 2023
---
Advertisement
For More on AroniSoft LLC andAroniSmart products click here
---
---
Advertisement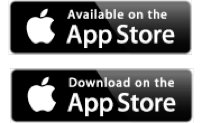 AroniSmartIntelligence, the leading tool for Advanced Analytics, Machine Learning & Data Science
Statisticians, Data Scientists, Business and Financial Analysts,  Savvy Investors, Engineers, Researchers,  Students, Teachers, Economists, Political Analysts,  and most of  the practitioners use Advanced Analytics to answer questions, to support informed  decision making or to learn.
AroniSmartIntelligence™ is a leading Advanced Analytics, Machine Learning and Data Science tool, with optimized cutting edge Statistics models, Econometrics, Big Data and Text Analytics.
AronismartIntelligence™ includes modules covering Machine Learning,  Big Data mining, Bayesian Statistics, Neural Network Models, Unstructured Text Analysis, Sentiment and Emotion Analytics,  and other advanced analytics.
---