All Events
Today, on Monday, October 18 , 2021 starting at 10 a.m. Pacific Time, Apple, Inc ( AAPL ) holds "Unleashed" virtual event. Apple, Inc ( AAPL ) held the first Fall event on September 14, 2021. The products unveiled then were iPhone 13, Apple Watch Series 7, and iPad. Today, the focus was on new redesigned MacBook Pro and M1X chips and third generation AirPods, .
Meanwhile Apple stock price has been on a rollercoaster with seesaw movements highlighting the complex dynamics ahead, especially during the usually challenging September and October months.
"Black Lives Matter" has been a crying rally for racial justice in America for a few years. The theme has been important especially since 2020, with so many stories and graphic scenes of Black people being killed, being exposed to the public, thanks to the social media and the advances in technology. It is a theme to reflect on during the Black History Month of 2021.
01 February 2021

-

28 February 2021

Wearfield
Gateway Avenue Bakersfield, CA 93301
AroniSmartIntelligence™ version 10.x, with more optimized Advanced Machine Learning, Text Analytics and Econometrics models, and other advanced analytics algorithms is now available in Apple App Store®. For a limited time, the price has been reduced. Get the latest version by visiting App Store®. See more information on AroniSmartIntelligence™ below.
GET ARONISMARTINTELLIGENCE on App Store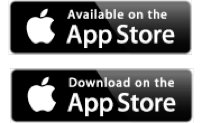 01 June 2020

-

29 July 2020

App Store®
iCloud, CA
AroniSmartLytics™ or AroniSmartIntelligence™ version 9.0.0, with Improved Advanced Non Linear and Econometrics models, improved machine learning and advanced analytics algorithms is now available in Apple App Store®. The prior version focused on Attribution Models and Dominance Analysis, with an emphasis on how predictors contribute to overall performance. Following multiple requests and feedback from our clients and users, the new version of AroniSmartLytics™ pushes the edge further with General Non Linear Models, Advanced Analytics and Marketing Mix models are implemented in AroniSmartLytics™ Regression, Econometrics, and Time Series module.
30 January 2020

-

29 May 2020

App Store®
iCloud, CA
AroniSmart™' s latest versions of the most advanced Machine Learning tools for advanced analytics researchers and practitioners and savvy individual or professional investors, are available in App Store ®. Improved and optimized AroniSmaLytics™ 7.0.5 and AroniSmartInvest™ 6.0.5, built for Mac OS X are now avaliable on Apple's App Store®.
21 October 2017

-

21 April 2018

App Store®
iCloud, CA
Temporay price reductions on Apple's App Store®, for the latest versions of AroniSmartInvest™ and AroniSmartLytics™. AroniSmartInvest™ combines advanced Stock Segmentation, Sentiment and Text Analytics and Bayes Network Models and Machine Learning, to advance informed stock market and investment research.
17 September 2017

-

16 November 2017

App Store®
iCloud, CA